I really love seeing these 'only in Japan' news articles, but the latest is a gold mine. Japan has hosted their first-ever VR porn festival, but it ended prematurely as there were too many people trying to enter the building.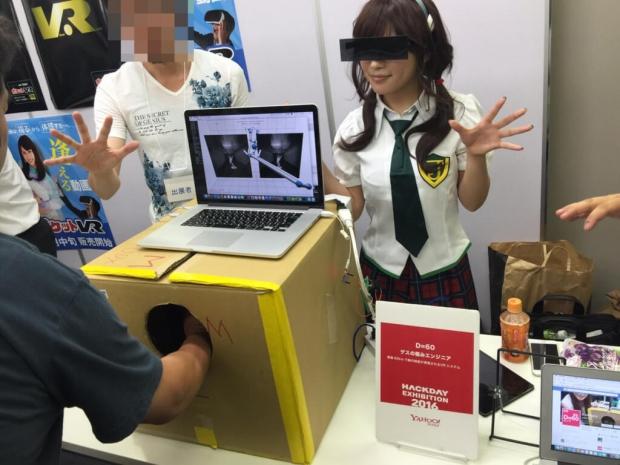 At the VR porn festival, companies were showing off the latest and greatest adult entertainment content in VR, with the festival featuring some of the most unique "accessories" to ever be made. Some of these included a rubberized, moving hand that is attached to a machine, while another is a scary looking blow up doll that doesn't have arms, legs or even a head - well now, Japan.
Hatenblog reported on VR Talk, in a translated post that read: "The event didn't start until 2pm, so I went there in high spirits an hour before then, but the city was already overflowing with people. There were so many that it was almost impossible to keep the situation under control. While waiting for my friends, I couldn't help but think that if they couldn't control the mass of people, a riot or something similar could happen. The 20 lucky guys closest to the building were let in by the staff".
The organizers of the VR porn festival had to shut the event down early as the crowds were swelling in size, and could quickly become uncontrollable. The organizers added that they will be booking a larger venue for the festival, where a second round will arrive in the near future.