AMD did wonders with its Radeon R9 Nano, a bite-sized video card that is mighty powerful, in a small package thanks to its HBM1 technology.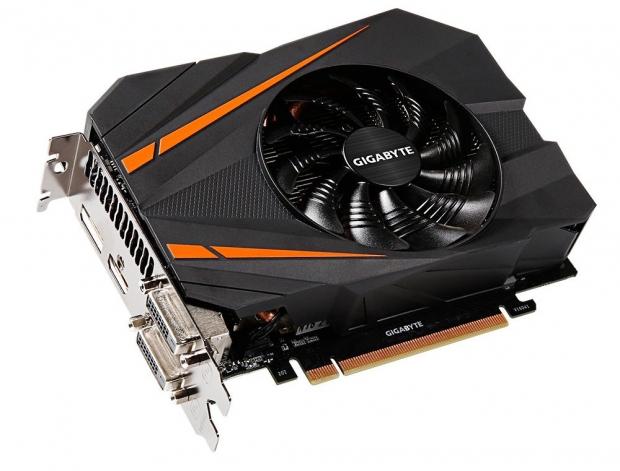 Well, now GIGABYTE has announced its new GeForce GTX 1070 Mini-ITX OC, which is a smaller version of the GTX 1070. The card has a factory overclock on its GPU, with 1531/1721MHz on the Gaming Mode and 1556/1746 in OC Mode. If you want the higher clock speeds offered by OC Mode, you'll need to download GIGABYTE's overclocking software to reach it.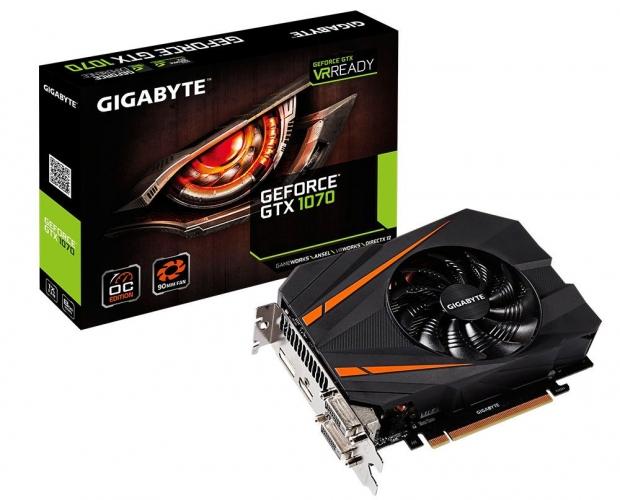 GIGABYTE's GeForce GTX 1070 Mini-ITX OC features a custom PCB with 5+1-phase power delivery, 8GB of GDDR5 RAM, a 90mm cooler with a 3D active fan, one click Super Overclocking, and measures in at just 17cm (or 6.7 inches). An incredibly small, and incredibly fast video card. Be careful with its display output, as GIGABYTE has provided 1 x DP, 1 x HDMI and 2 x DVI ports - compared to the 3 x DP, 1 x HDMI and 1 x DVI on most GTX 1070 and GTX 1080 cards.
There's no word on pricing or availability just yet, but expect something soon on the GIGABYTE GeForce GTX 1070 Mini-ITX OC.