The launch of the UltraHD Blu-ray format has convincingly defied the notion that physical discs are dead, with the first crop of titles posting very strong initial sales.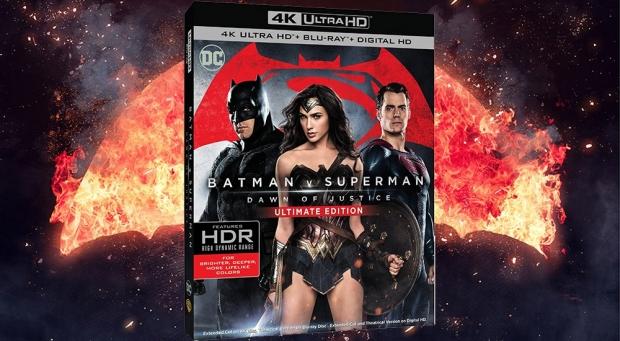 According to Variety, the format has moved 228,000 discs in the United States since the first discs were released in March, a figure that eclipses Blu-ray sales during it's own launch period back in 2006 by a factor of 4. Warner Bros, one of the most bullish studios who have supported the format with heavy hitters such as 'Mad Max: Fury Road' and 'Batman v Superman: Dawn of Justice' see great potential in the format. Ron Sanders, president of Warner Bros. Worldwide Home Entertainment Distribution remarked "The new Ultra HD format with HDR allows us to give audiences the best-quality picture and sound available at home today... filmmakers and consumers alike are excited about the way we are able to present our films to home viewers. It is truly the closest thing to what the filmmaker intended."
With some big releases heading to the format in the coming months, including 'Independence Day Resurgence', 'X-Men Apocalypse', 'Warcraft' and catalogue favourites like 'Watchmen' and 'Labyrinth', there'll be plenty of content to look at when our 4K UltraHD Blu-ray reviews launch in a few weeks time.