X-Men: Apocalypse (2016)
From little things, big things do indeed grow. Back in 1999, just two years after Batman and Robin soured the whole comic book movie industry and overseen by the up and coming Bryan Singer, the first X-Men film grossed less than $300 million dollars worldwide, but laid the groundwork for a series which has gone on to generate a combined worldwide gross of over $4 billion. Despite some missteps along the way, the X-Men series has become much more than just a cynical return to the box office well, with plenty of allegorical commentary on sexuality, racism, identity and belonging scattered amongst all the superhero action you'd rightly expect. But with Apocalypse, is the formula starting to get maybe a little stale?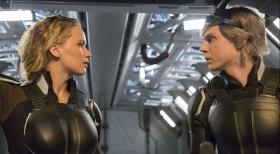 After laying dormant for a millennia, the powerful mutant En Sabah Nur (Oscar Isaac) has been awoken by modern day followers, quickly establishing that Earth has become so degeneratively foregone that it requires cleansing (read: destroyed).
Finding in Erik Lehnsherr (Michael Fassbender) a morally malleable ally to assist in undertaking the task alongside his 'horsemen of the Apocalypse,' Professor X (James McAvoy) will need to mobilize his students into soldiers if they're to overcome a seemingly unstoppable force.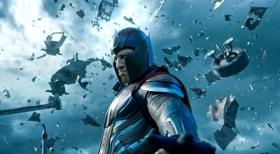 Following Days of Future Past's post-credits stinger which revealed the titular adversary rather explicitly to fans in the know, Apocalypse returns again under the guidance of the director who started it all, Bryan Singer and the younger X-people introduced in the reboot First Class who reprise their roles for the third time.
Fans lamenting the absence of the old crew can be consoled by a very cool cameo appearance from a certain fan-favourite character, in a would-be surprise long since spoiled by Fox's marketing team. Much like the expected Spider-Man reveal in Captain America: Civil War, it seems that studios needlessly and eagerly reveal all these days, in a bid to fully maximize box office potential. To that, I say what's wrong with leaving audiences some genuine surprises to discover? Sigh. But I digress...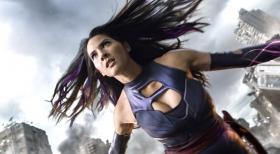 With Erik Lehnsherr / Magneto teetering on the edge of villainy, big-bad duties are performed by Apocalypse, a character introduced to the series in the mid-80's and said (repeatedly) to be the original and most powerful X-Men of them all. Oscar Isaac, who seems pretty happy to court big budget features such as this and The Force Awakens after an impressively slow-build career in thought-provoking indies such as Ex Machina, is a very good get for a film already filled with some relatively big names.
Far from his portrayal of a dashing and charismatic X-Wing pilot, here he's virtually unrecognizable, buried under a mound of make-up, prosthetics and armor as an ancient and all-powerful being. Still, it takes real acting chops to perform despite the handicaps and coupled with an interesting backstory, he proves to be a true highlight of the film.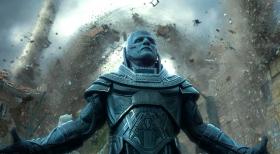 Meanwhile in Professor X's mansion, it's a little more of the same. After six films, there are few surprises left in anyone's portrayal of the superhero collective and it's left to some standout effects sequences to pump life into its increasingly labored breathing. Special mention should go out to this film's Quicksilver sequence, which quite absurdly tops the relevant appearance in Days of Future Past and inserts some real smirk-inducing fun.
Are there signs of franchise fatigue in Apocalypse? Sure. If I was feeling harsh, I might even describe it as bloated and simply way too long at nearly 150 minutes. But while there's a question mark surrounding whether we'll see another ensemble X-Men film with the same crew, there's definitely no shortage of material to cover and coupled with a previously demonstrated ability to reinvent itself, I'm sure that we'll be seeing some more X-Men adventures soon.