Mad Max: Fury Road (2015) Cinema Movie Review
"Oh what a day, what a lovely day!"

Published May 30, 2015 5:20 PM CDT
|
Updated Tue, Nov 3 2020 6:59 PM CST
2 minutes & 47 seconds read time

Mad Max: Fury Road(2015)
In 1979, a little known Australian film with a budget of $650,000, an Australian TV drama actor and a cast of unknowns, from an untested director set in a weird dystopian future had a huge impact on the film industry, making a star of Mel Gibson and visionary director George Miller and creating a new Australian anti-hero. But its 1981 sequel The Road Warrior really propelled Mad Max into the big league, where it grossed 10 times its production budget and created a brand new template for action films that rendered everything else before it mere child's play. It's with a sense of irony that it's been left to the 70 year old director to do exactly the same thing, 30 years later.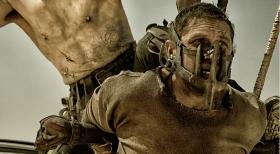 Set in the dystopian future sometime after the last entry Beyond Thunderdome, Max (Tom Hardy) has been captured by troops of the desert wasteland warlord Immortan Joe (Hugh Keays-Byrne) and relocated to the citadel - a derelict dustbowl city where survivors eke out an existence and beg for a taste of the precious water reserves that Joe hoards to reinforce his power. But when Joe is betrayed by his rig-driving trusted enforcer Imperator Furiosa (Charlize Theron), who has also absconded with his 'wives', he sends his entire army across the desert to bring them back.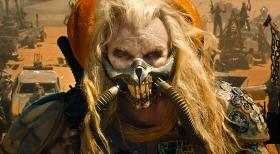 What you've heard is probably true. Fury Road is indeed one big long car chase, a rollicking, riveting edge of your seat amusement park ride, truly unlike anything witnessed in modern cinema. Behemoth vehicles and big rigs collide and explode in glorious fashion. But take a look under the surface and it becomes clear that there's much more going on.
Harkening back to the near dialogue-less Max as portrayed in the first film, Tom Hardy has precious little to say, with most of his lines delivered as narration, so Max has to rely on his presence to make an impact. Although no one would deny that Hardy, a veteran of some excellent character roles over the last few years is up to the job, the fact of the matter is that despite what you'd assume from the title, he isn't the star of the film.
Charlize Theron not only sets the film's plot into motion, but gets more screen time and lines. This is her film, and she takes the role with complete relish, owning it and making us believe she's a true survivor of a desperate, dystopian world. Nicholas Hoult also deserves praise for his multi-layered performance as Nux, equal parts subtlety and madness.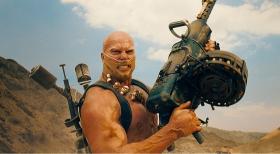 George Miller proves quite definitively that he's a visual auteur of the highest order and Fury Road encapsulates a time when he can truly capitalize on the images in his mind. Visual effects technology has matured significantly since the franchise's last installment, Beyond Thunderdome in 1985, with CG catering to the every whim of even the most demanding of directors - should they have the cash. Luckily for Miller, Warner Bros also agreed to indulge him on that point too. But the film's most impressive sequences (with perhaps the exception of the storm) feature significantly less obvious computer trickery than your average modern blockbuster, such as Avengers: Age of Ultron, and there's no doubt that's why they're innately compelling, coming with a near tangible air of grittiness and a heightened sense of reality that really gets the adrenaline pumping.
Fury Road is an insane film - truly the work of an eccentric director. The visuals are so disparate, with every frame densely packed with equal parts beauty and grotesquery. Take, for example, the character dubbed "doof-man"; the guitarist who performs atop the villains convoy, suspended in mid fire while flame spouts from the top of his instrument, with the sounds merging with the Junkie XL soundtrack. It shouldn't work. It should be ridiculous. But with the already established over the top imagery, it only serves to reinforce that this is a lawless, insane, nay 'mad' world.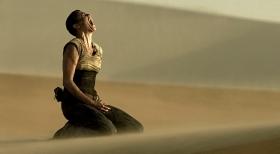 Just as The Road Warrior changed the template for action films, Fury Road has upped the ante for this year's summer blockbusters, but I think time will prove it a watershed, ushering in a new era of filmmaking.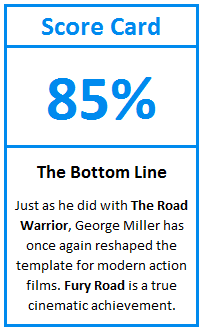 PRICING: You can find products similar to this one for sale below.

United States: Find other tech and computer products like this over at Amazon.com

United Kingdom: Find other tech and computer products like this over at Amazon.co.uk

Australia: Find other tech and computer products like this over at Amazon.com.au

Canada: Find other tech and computer products like this over at Amazon.ca

Deutschland: Finde andere Technik- und Computerprodukte wie dieses auf Amazon.de
We openly invite the companies who provide us with review samples / who are mentioned or discussed to express their opinion. If any company representative wishes to respond, we will publish the response here. Please contact us if you wish to respond.