Final 'Star Trek: Beyond' trailer peaks at the right time
Still not your parent's version of the franchise, but 'Beyond' looks to be a good mix of classic and contemporary 'Trek'

Published Mon, Jun 27 2016 6:02 PM CDT
|
Updated Tue, Nov 3 2020 11:59 AM CST
After a summer of disappointing sequels and coming off the back of an initial teaser trailer that had many long-term 'Star Trek' fans switching off, the latest trailer for 'Beyond' has reignited interest in the upcoming sequel.
Starring Chris Pine as Captain Kirk, along with Zachary Quinto as Commander Spock, Simon Pegg as Scotty and Karl Urban as Bones, and Idris Elba as the big bad Krall, 'Beyond' is the third film in the J.J. Abrams multiverse (now called the 'Kelvin Timeline') and is directed by 'Fast and Furious' director Justin Lin.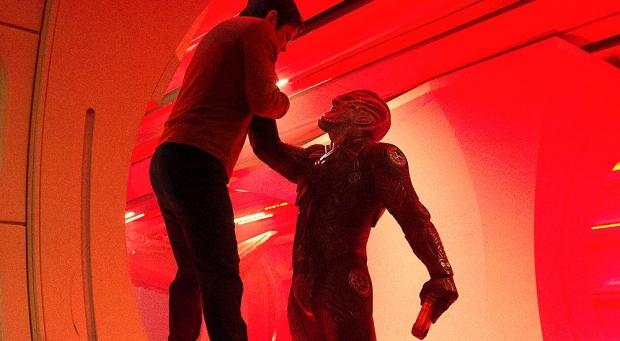 'Star Trek Beyond" hits cinemas in 2D, 3D and IMAX from July 21.
Related Tags