Best Buy's Gamers Club Unlocked program can now be purchased and activated digitally, no longer requiring gamers to visit physical Best Buy stores.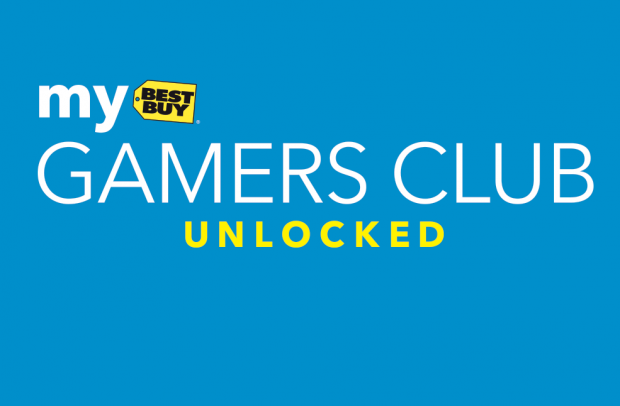 Up until now if you wanted Gamers Club Unlocked, you had to visit brick and mortar Best Buy stores to get it. Now you can just purchase a one-time use code and apply it to your account, saving you a trip to the store--and for some that don't have local Best Buys, this is a pretty big deal. So no more having to drop into the store, or wait for your subscription card to come in the mail. Best Buy has likely expedited GCU to counter Amazon Prime's new 20% off games pre-order offering.
If you're a dedicated deal-hunter like myself and absolutely hate paying $64 retail prices for your games, then you know all about Cheap Ass Gamer and Best Buy's Gamers Club Unlocked program. Both Cheapy D's efforts and Best Buy's money-saving plan are absolute godsends to hardcore gamers; with GCU you get 20% off on all new game purchases, 10% bonus trade-in credit, 10% off used games, extra points earned when buying games (these stack up surprisingly fast), and more.
Gamers Club Unlocked costs just $30 for 2 years of perks, so if you're an avid gamer this is a no-brainer. Remember that GCU counts for both in-store and online purchases of physical games, and is tied to your My Best Buy account, so you'll earn points for every bit you spend.
What's more is that if you pre-order specific games you'll sometimes get $10 rewards certificates that adds to the value. So not only will you earn points by spending, you'll get pre-order certificates, and even bonus trade-in value if you're a speedy gamer and like to flip your games. Honestly, Best Buy's trade-ins are pretty sound.
If that wasn't enough deals for you, Best Buy is also offering buy one get one 20% off Steam wallet cards. So be sure to snatch a few and prepare for Steam's Summer Sale--which incidentally kicks off tomorrow!