GIGABYTE has had some of the most impressive showings of GeForce GTX 1070 and GTX 1080 cards, especially with the super-fast GeForce GTX 1080 Xtreme Gaming card, which has a manual OC of up to 2.3GHz on the GP104. Yeah, insane.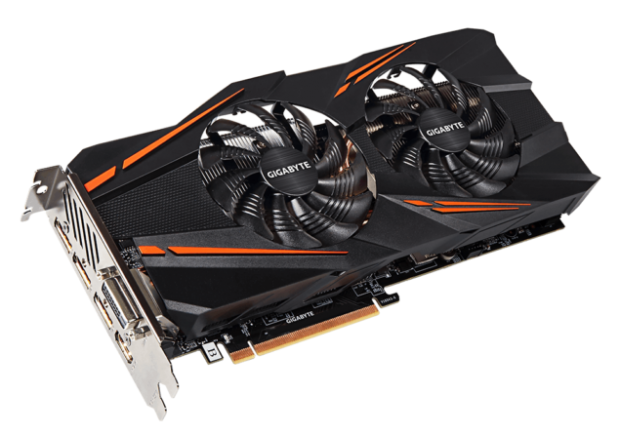 Well, now we have the GTX 1070 Windforce OC video card, as well as the GTX 1070 G1 Gaming card - both of which are on their way to my lab. The GTX 1070 Windforce OC features a single 8-pin PCIe power connector, with a dual-fan cooler with two 90mm fans that will keep the card nice and cool under those heavy gaming sessions.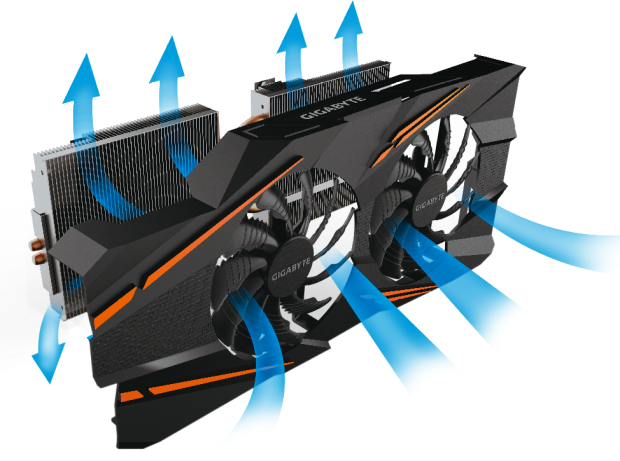 GIGABYTE's GeForce GTX 1070 Windforce OC has a maximum Boost clock of 1582MHz in its OC mode, while the Gaming mode has the Boost hitting 1556MHz. There's the usual 8GB of GDDR5 clocked at 8GHz on the 256-bit memory bus, and the same 3 x DP1.4 ports, 1 x HDMI 2.0b and 1 x DVI.