We've been hearing so much about the Zen architecture from AMD, but this new information is rather exciting. Our friends at Fudzilla have exclusive information on an upcoming Zen CPU with 32 cores, and 64 threads, with a huge 64MB of L3 cache.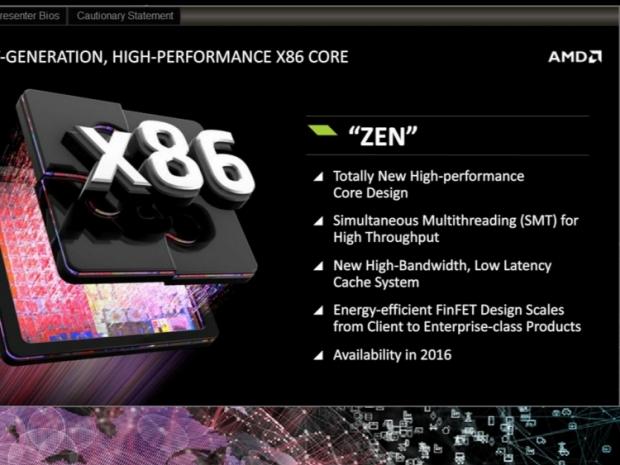 The chip has a codename of Naples, powered by the Zen architecture, with each CPU core featuring its own dedicated 512KB cache. A cluster of Zen cores share 8MB of L3 cache, pumping the total L3 shared cache of 64MB. There will be a 16-core variant as well, with both of the CPUs being made on the 14nm FinFET process. Naples has 8 independent memory channels, with up to 128 PCIe 3.0 lanes. This makes AMD ready for the super-fast NVMO memory controllers and drives, with Naples set to support 32 SATA and NVMe drives.
Naples also has support for a huge 16 x 10GbE network, with the controller integrated, with Naples being slotted into a SP3 LGA server socket. We should expect the server-bound Zen products to have 35W to 180W TDPs, with dual, quad, 16, and 32-core server variants of Zen, with a release window of late 2016, or sometime in 2017.