E3 2016 - Pool Nation VR is definitely one of the most interesting games I've seen in a long time, with it hitting the #10 spot on Steam's 10 bestselling games right now.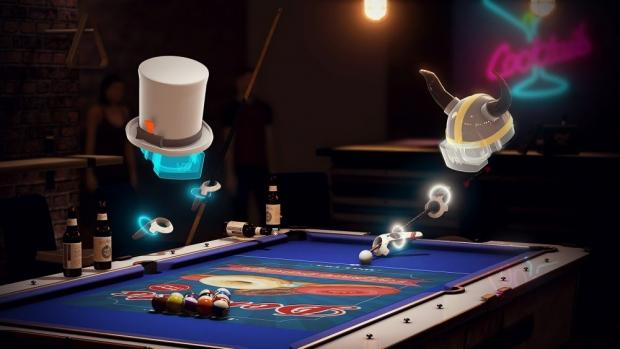 The game launched on the HTC Vive yesterday, and is currently discounted down to $16.99, with no sales figures provided at this time. This is the first time a VR exclusive game has hit the Top Sellers list on Steam, with the latest numbers on the recent Steam sale indicating there are around 50,000 HTC Vive units out there right now, with a 72-hour ordering system now in place. Considering the $799 price tag, gamers don't seem to mind coughing it up to play on something so transformative as the Vive.
Pool Nation VR is a billiard simulator - which is hard to believe, but it plays incredibly well on the HTC Vive. There are other games like it, but nothing identical - you can even pick up the random beer bottles hanging around and throw them around - you know, just like you would in real life?