E3 2016 -- It's safe to say that when the majority of the world discusses VR, three companies dominate the conversation: HTC, Oculus, and Sony. With today's news out of E3, that conversation probably needs to include another party. That would be Razer who, together with Sensics, are looking to push their Open Source Virtual Reality (OSVR) platform further into the spotlight. They're doing it by introducing the 2nd generation HDK 2 VR headset that not only brings OSVR up to spec with the Vive and Rift, but also significantly undercuts them in price.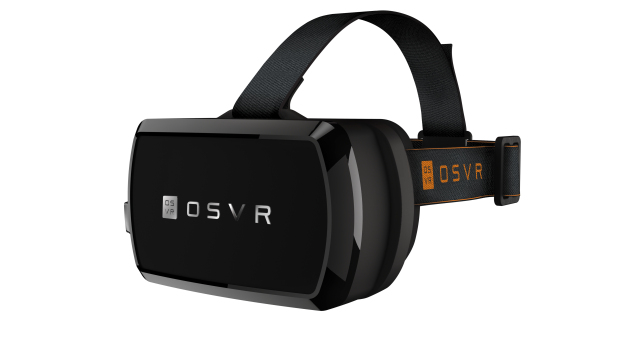 "What we're doing with the software platform is facilitating the creation of an open virtual reality ecosystem that different companies and brands can include their hardware and software technologies within, "Jeevan Aurol, Product Marketing Manager for OSVR, tells me during a recent interview. "Ultimately, we want to create an ecosystem that's very similar to the PC ecosystem today".
Aurol then calls out how gamers assemble a PC. They choose their GPU, mouse, keyboard, chassis, hard drives, and various other components based on their personal preferences, and they end up with a gaming rig that's customized to their tastes. "We're trying to do that with the VR industry," he says. Razer wants you to be able to walk into a store someday, choose between 20 different VR headsets and 20 different controllers, and just have them work together in harmony. That's their goal for OSVR.
As for the HDK 2 headset itself, think of it as a reference device, much like Google's Nexus series represents their ultimate version of Android. The problem, at least up until today, has been that the original HDK couldn't compete spec for spec with heavy hitters like the Oculus Rift and HTC Vive. That's no longer an issue.
Total resolution of 2160x1200? Check. Refresh rate of 90Hz? Check. 110-degree field of view? Yep. Low-persistence OLED display? Sure. 360-degree tracking? You know it. Clearly Razer wants to compete on a level playing field, but they're also undercutting the Oculus Rift by a staggering $200. Granted the HDK2 doesn't include a controller, but it will work with any OSVR compatible hardware (which is a rather fluid but growing list at the moment) or any PC gamepad. It also features IQE (Image Quality Enhancer) technology for a reduced screen door effect, which I'm looking forward to evaluating in person.
Razer calls it the perfect device for gamers wanting to get into VR, or developers wanting to take a stab at VR development.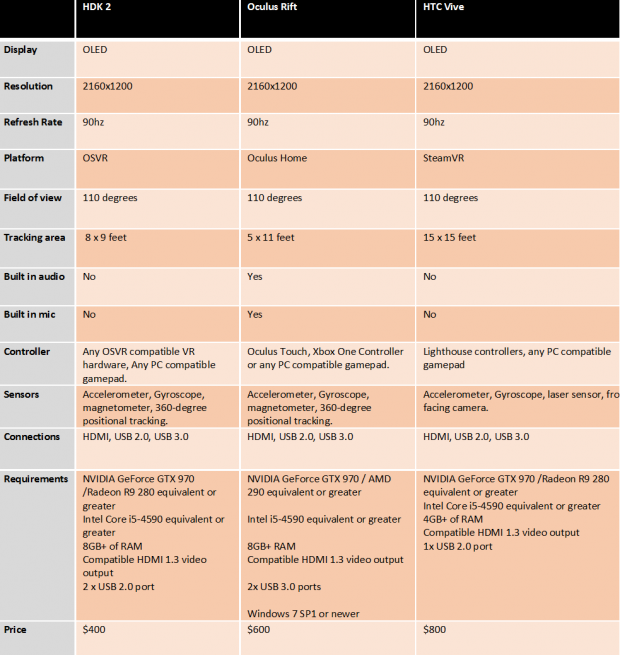 "Whatever we created had to be open to evolution, because that's the only way developers could freely innovate around the platform and come up with new controllers, new hardware, and new software the consumers could take advantage of," Aurol says. "Along the same lines, any consumer who owns the HDK2 gets that instant access to any of these innovations that come out."
To that end, Razer will be demoing a bunch of games on the HDK 2 at their booth during E3, alongside the Gloveone motion tracking gloves from Neurodigital Technologies.
And don't worry, OSVR and the HDK2 hardware aren't poised to the be the OUYA console of the VR space. Actually any game that is created for the Vive and releaed on SteamVR will also work on the HDK2. Razer's also working on support for emulators that convert traditional "flat" games to a stereoscopic format viewable within the headset. They also have native support for Unreal Engine and CryEngine. They do have Unity support as well, and although it's not native it's not complicated to add.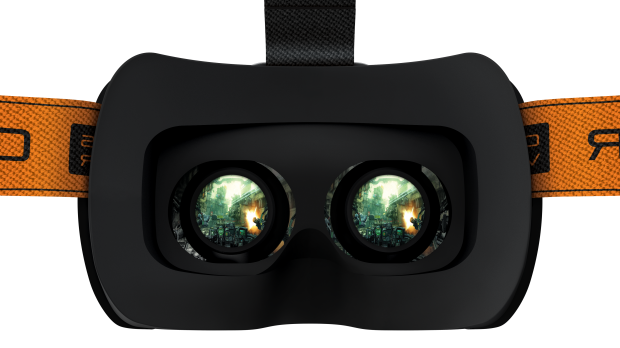 "We are on a mission to democratize VR by offering open, affordable, high-performance software and hardware solutions with nearly-universal device and game engine compatibility," says Yuval Boger, CEO of Sensics and co-founder of OSVR. "Powered by the effort of the core Sensics and Razer engineering teams, participation of OSVR partners and contributions from VR enthusiasts worldwide, we look forward to sharing new and exciting capabilities."
Honestly, OSVR wasn't on my radar as strongly as it should have been, but I'm paying attention now, and we'll pledge to more coverage of what is looking to be a viable alternative to the existing VR juggernauts. You can learn more about OSVR at https://www.osvr.org.