E3 2016 - If there was a VR game that would entice the Trekkies to come over from the Star Trek universe and step into a virtual one, it would be the just-teased Star Trek: Bridge Crew from Red Storm Entertainment and Ubisoft.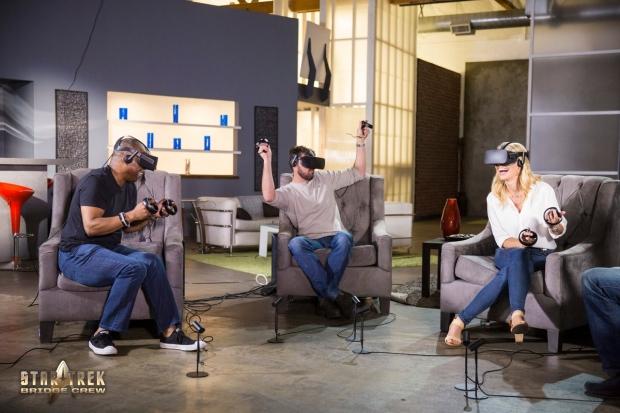 The company secured Star Trek actors Jeri Ryan, Levar Burton and Karl Urban to don Oculus Rift headsets and step onto the starship on Star Trek: Bridge Crew. Ubisoft will be detailing the game on Monday morning at E3 2016, which is due out later this fall for the Oculus Rift, HTC Vive and even the PlayStation VR.
Star Trek: Bridge Crew will see four players take on the roles of the captain, tactical officer, engineer and helm officer. Once the crew positions have been assigned to their stations, they will need to work together to complete missions that are both story-focused, and randomly generated. The four players get to decide how to tackle combat and exploration, where they can choose to be stealthy, or action-heavy. Jeri Ryan detailed her experience, saying: "This wasn't anything like you see on the show," said Ryan, a cast member on "Voyager" for four seasons. "When we were shooting it, the bridge set was all plywood and plastic. When you're looking at the ship's monitors, they were either green screens or just big openings in the walls. This was incredible. It's what it would be like if it were real".