If you couldn't stop drooling at TweakTown's recent NVIDIA giveaway, here's your chance to win more PC gaming goodness. Lots more. Obscene amounts, honestly. NVIDIA has gathered up $100,000 of loot to rain down upon us during the entire week of E3 2016, including an "Ultimate Gaming Battlestation" that comprises SLI GTX 1080s, a G-Sync Surround setup, an HTC Vive, and a Steam Wallet card that NVIDIA says will let you purchase every AAA game being released for the rest of the year.
All you guys have to do is jump on Twitter or Instagram and tell NVIDIA what games from E3 you're excited about, and why you'd love to play them on Team Green hardware. Tag them (@NVIDIA) and use the hashtag #GameReady. The full terms and conditions can be found here.
NVIDIA has some examples primed and ready for you: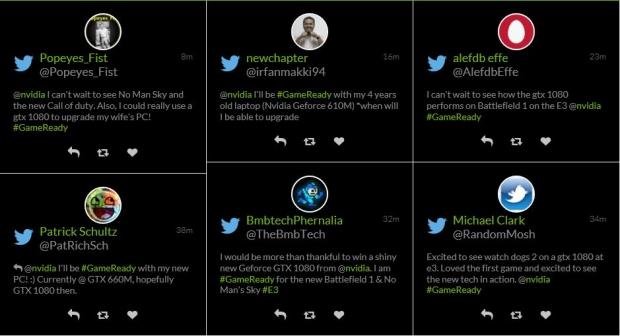 I'm honestly a little stunned at the number of prizes beyond that insane Battlestation. 50 GTX 1080s, 30 Steam Cards worth $500, and hundreds of game codes. The contest is at www.GeForce.com/e32016, and it's already underway. Good luck!