It's been quite some time since Square Enix dropped Kingdom Hearts III info, and fans might have to wait a lot longer for updates.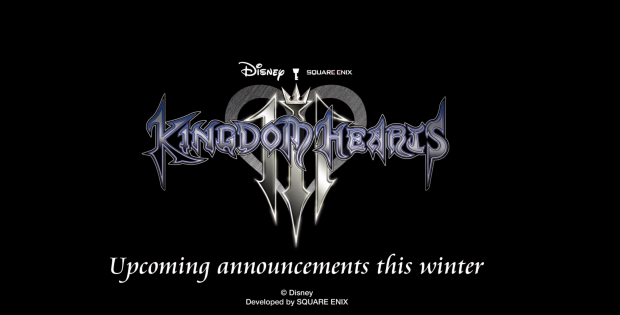 Square Enix promises that new Kingdom Hearts III announcements are coming "this winter", possibly hinting we won't see any KH3 news or footage at E3 2016.The publisher shared the news at the very end of the new Kingdom Hearts HD 2.8 remaster trailer.
Kingdom Hearts Unchained X dev Hironori Okayama affirms that new KH3 updates will come at E3 2016, saying as much in a recent interview with The Koalition. If Okayama said it, then it's likely true, and the winter update could be a release date or new gameplay footage and info.
What's more is that Kingdom Hearts 3 might not be released until mid-2017. The game was absent on Square Enix's FY 2017 forecast (which ends on April 2017), so there's a chance that the game isn't ready, and we'll be waiting quite some time for the release. On the other hand, Square Enix has responded to these claims by saying "the slide doesn't feature the compete line-up of titles for the year," meaning we could see Kingdom Hearts III and even the first Final Fantasy VII Remake chapter released before April 2017.
Square Enix didn't give exact dates on the Kingdom Hearts 3 reveal, but we should see them released alongside Kingdom Hearts HD 2.8's December launch.
We'll be sure to keep you updated on the latest info from KH3 and Square Enix's E3 2016 presence.