With E3 2016 on the way, it's only right that we take a moment to remember just how deceptive E3 reveal footage can be--especially with Ubisoft's infamous graphical downgrades.
In little over a week, E3 2016 will be upon us, and that means tons of bullshots. What are bullshots, you might ask? It's the deceptive practice of selling a game based on an extremely high-fidelity trailer that is as close to the real game as Rick and Morty is to Back to the Future.
We're talking extreme high-grade graphics with tons of atmospheric effects and volumetric lighting that are absolutely missing on the final release. E3 is the prime event for bullshots as millions of gamers are watching, so publishers fire up the old false-advertising gameplay footage to sell us something that doesn't really exist.
Ubisoft got into lots of hot water over the years by significantly downgrading graphics in Watch Dogs and more recently with The Division, leading to a huge backlash from the community.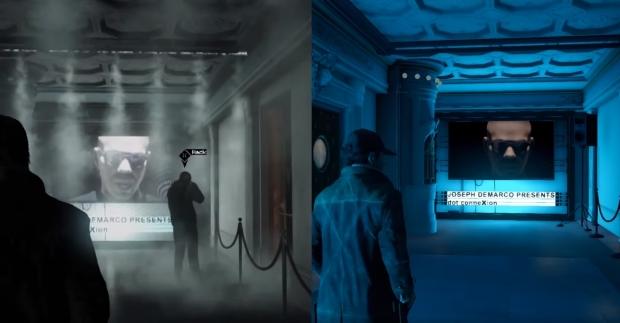 As those who don't learn from the past are doomed to repeat it, lets take a closer look at all of Ubisoft's ill-kept promises so we can keep our hype in check when big games are revealed. That's not to say you can't be excited about E3 games, but don't let them sell you on the bullshots alone--if something looks too good to be true, it probably is. Also, remember that these gameplay trailers are often rendered on high-end PC hardware that's inaccessible to most of the gaming world.
Let's just hope Ubisoft has learned its lesson and won't repeat its mistakes with the Watch Dogs 2 gameplay reveal.