Computex 2016 - EVGA didn't just show off their custom GeForce GTX 1070 and GTX 1080 cards at Computex 2016, they also had their DG-87 gaming PC on show and what a beast it is.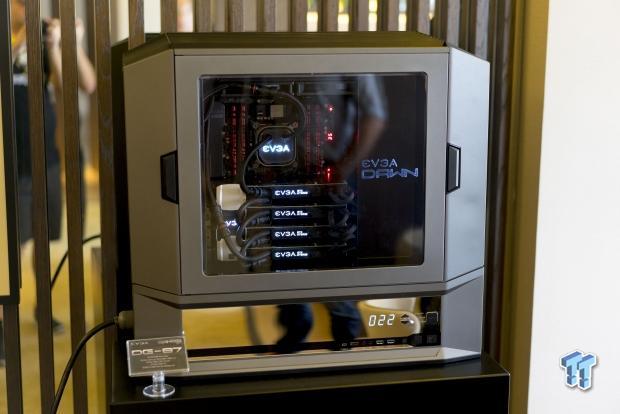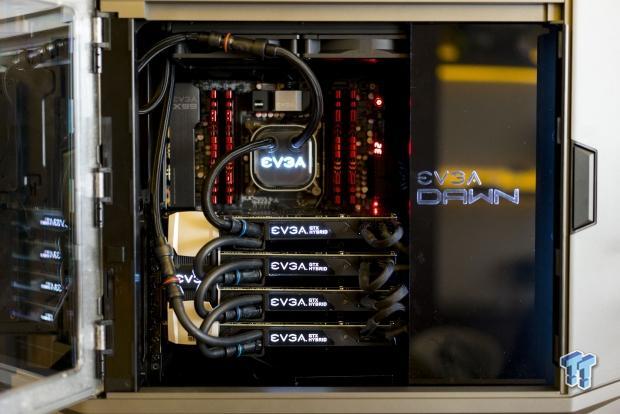 EVGA's DG-87 PC is powered by the EVGA X99 Classified, 4 x EVGA GeForce GTX 980 Ti QRG video cards which are all watercooled, the CPU is watercooled by the EVGA QRC CPU cooler, while the entire system is powered by the EVGA 1600W T2 PSU. To get the 4-way GTX 980 Ti cards working, EVGA used their 4-way Pro SLI Bridge V2, with the entire system looking absolutely beautiful.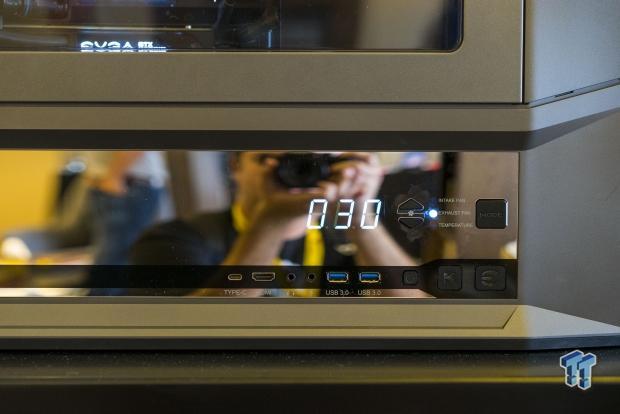 On the side of the system is an awesome reflective panel, where we have an LED read out and I/O. It looks ridiculous in person, and really catches you eye.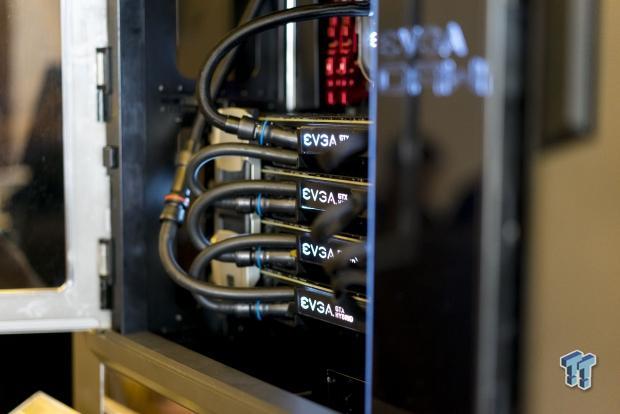 It's massive, but the airflow can keep up with the 4-way GPU setup with everything overclocked to some pretty high speeds.