It looks like ZOTAC is preparing to blow us all away once again with their take on NVIDIA's exciting new GeForce GTX 1080 video card. VideoCardz is reporting on the latest leak, teasing the new GTX 1080 AMP! Extreme from ZOTAC.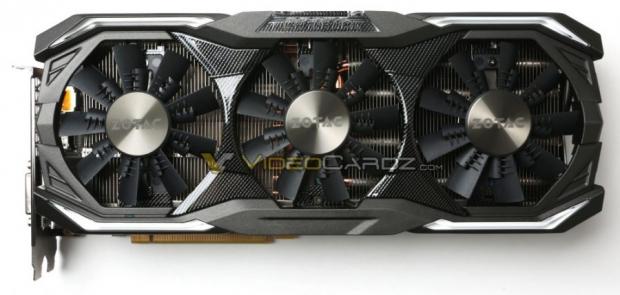 The ZOTAC GeForce GTX 1080 video cards will feature IceStorm fans with Carbon ExoArmor, PowerBoost, FREEZE and Spectra technologies. Spectra is new, with it arriving as a lighting system that allows users to change the LED illumination elements on the card, which are the strips along the top, and bottom of the card. The FREEZE tech allows the fans to turn off when the card sits in idle.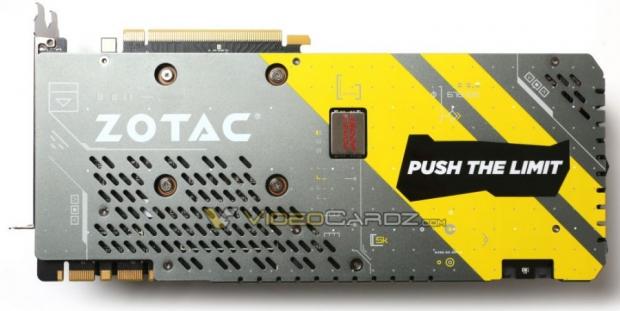 The new GTX 1080 AMP! series cards feature a custom backplate, with the PCB being modified completely, allowing for 2 x 8-pin PCIe power connectors. We don't know how much ZOTAC has done under the hood when it comes to clock speeds, but we're excited beyond words to see what ZOTAC can do. The company impressed us greatly with the GTX 980 Ti AMP! Extreme Edition, so I have large expectations of what the GTX 1080 cards will be.