New Xbox One hardware will play 4K video, not 4K games
Microsoft plans to rival Sony's PS4K with new Xbox hardware, but it'll only support 4K video.

Published Wed, May 25 2016 10:35 AM CDT
|
Updated Tue, Nov 3 2020 11:59 AM CST
Microsoft is reportedly working on a new Xbox console that will support 4K video playback, but not 4K gaming, and could be a contender to Sony's new PS4K console.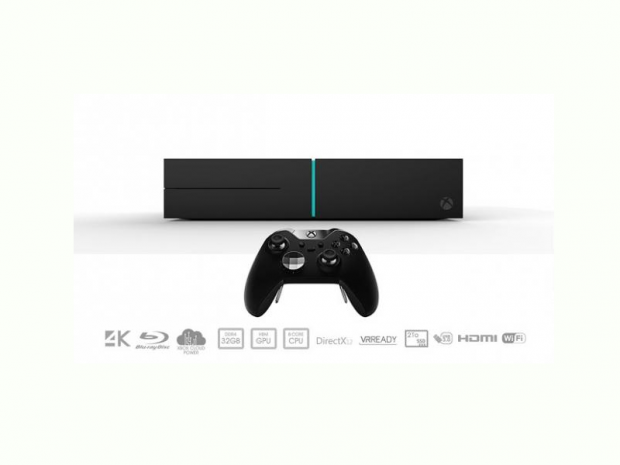 In the latest episode of The Sams Report, Windows insider Brad Sams dropped some scoops on Microsoft's future Xbox plans, claiming that the Xbox Mini is real. But he also says Microsoft has its own mid-cycle refresh countermeasure to the PS4K that will support 4K video and likely have full backward compatibility with existing Xbox One games.
"Microsoft is also dabbling with 4K. We've heard a lot about the PS4K and people have said 'Microsoft's gotta have something that competes with this'. I don't believe it's going to be 4K gaming. I do believe it'll play the next-generation Xbox games, but it'll only allow 4K video playback, not gaming," Sams said in the podcast. "To make this happen there would have to be some sort of internal hardware upgrade. I'd imagine faster video memory...but I don't quite know. But I don't see the console changing too much because remember it has to have compatibility with all the games."
Sams didn't mention if the new Xbox would take a page out of the PS4 Neo's playback and upscale 1080p games to 4K or not, but it could be a possibility. If so, the new console would need a dramatic hardware upgrade. Sams' reports certainly clash with the recent rumors that the Xbox NeXt would be "5 times as powerful" as the PS4K with up to 10T TFLOPS of performance.
FCC filings have already confirmed new Xbox hardware is in the works, and leaked Japanese documents suggest the new Xbox has been in mass production since early this year.
Internal sources have told publications like The Verge that Microsoft is experimenting with new Xbox prototypes with higher-end hardware, certainly indicating a new Xbox is on the way.
A few weeks ago Sams also confidently declared that Microsoft would undoubtedly reveal new Xbox hardware at E3 2016, along with a brand new controller type.
The evidence certainly matches up, so we'll likely see at least one new Xbox model unveiled at E3. Whether it's the Xbox One Mini or Xbox NeXt we can't say for sure.
Related Tags