Just over a week before Computex, IN WIN has announced their latest 303 chassis. IN WIN's new 303 chassis is a "simple, yet elegant computer chassis crafted from steel and tempered glass", says IN WIN, continuing that the 303's "distinctively clean front panel is complimented with a bright LED design to balance the overall appearance".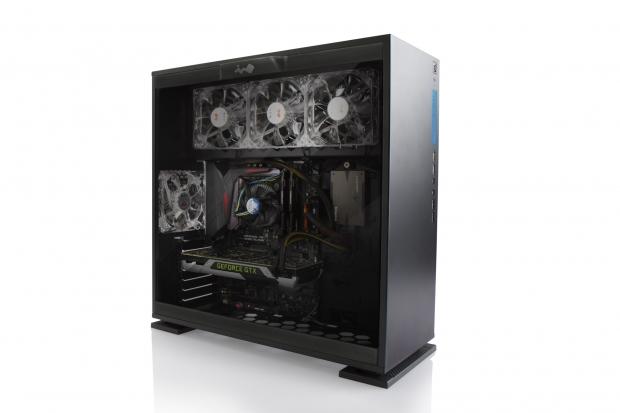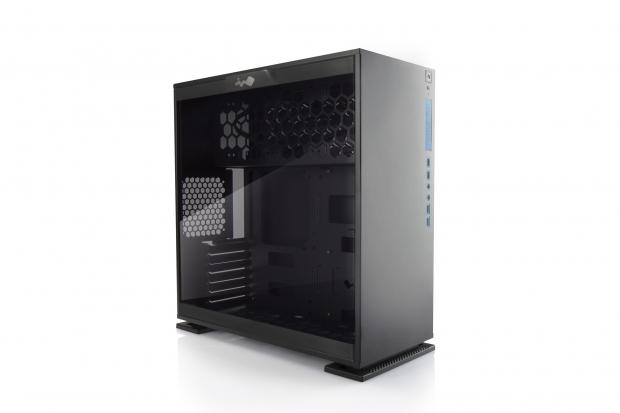 At the front of the 303 and to the right we have the power buttons, IN WIN branding, and I/O panel. The IN WIN logo is highlighted with a beautiful neon, with the LEDs acting as a power-on indicator. There are 2 x USB 3.0 ports, 2 x 3.5mm audio jacks, and 2 x USB 2.0 ports on the front of the 303. IN WIN is known for their innovative cases, with the 303 being another in their tool-less design range, where the 3mm tempered glass can be pulled away from the 303 by pressing the handle at the top of the case.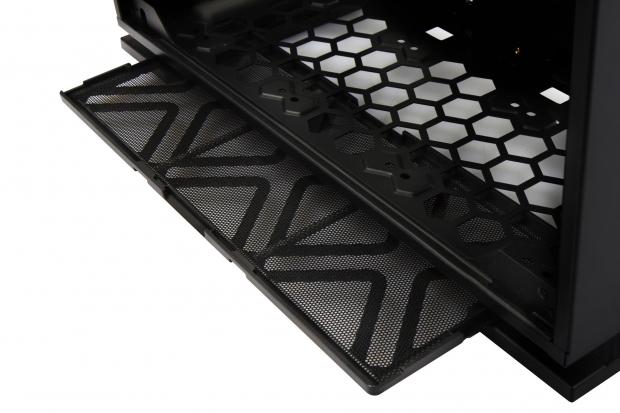 When purchasing the IN WIN 303 chassis, you can choose between the closed panel with affixed thumbscrews, or the beautiful tempered glass front panel if you want to peek into your system from time to time, or show off that ridiculously good looking PC you've just built. There's also a user-friendly dust filter which has an embedded design for quick removal, with it being found at the bottom of the 303, and is easy to remove to clean.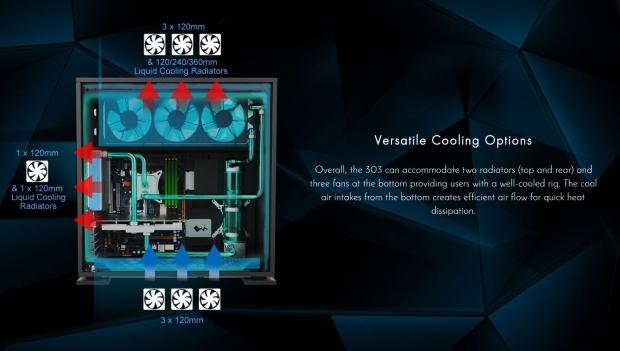 Cooling wise, the 303 handles 3 x 120mm fans at the very top, as well as 120/240/360mm liquid cooling radiators for those who are serious about putting their PC under water. At the rear, the 303 can handle 1 x 120mm, and 3 x 120mm at the bottom of the chassis to ensure maximum airflow throughout the IN WIN 303.