Lian Li is another chassis company that has released a new dual component compartment chassis, with the new PC-09 mid-tower fusing two PCs together inside, like conjoined twins.
The left side of the Lian Li PC-09 is enclosed with tempered glass, designed to show off your motherboard, CPU cooler, GPUs, RAM, and more. On the right side of the Lian Li PC-09 is the signature brushed aluminum look that Lian Li is famous for, and is used to house the storage racks and PSU. Between the two sides, we have a strip of aluminum (which comes in either red or black depending on the model you buy).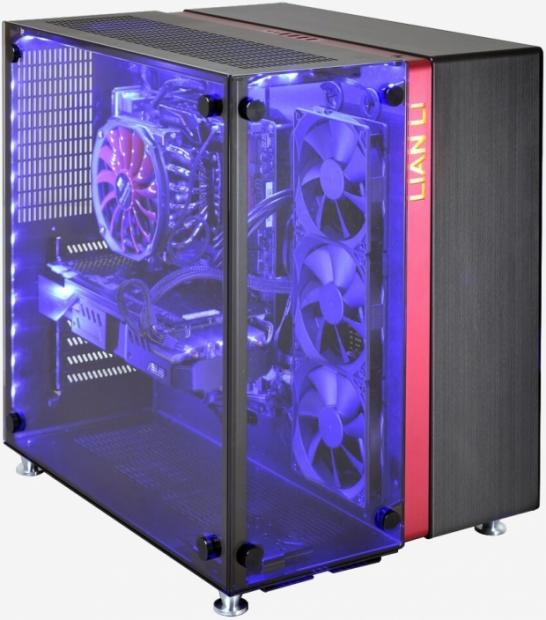 There's a power button on the strip, as well as 4 x USB 3.0 ports, and HD audio inputs. Lian Li's name is sliced into the front of the strip, which is LED backlit, as well as a controller for the included RGB LED kit at the rear. Inside, there's 3 x 120mm fans in the glass compartment, a removable pump mount and removable mesh dust filter at the bottom. On the opposite side, there's a drive cage that can take in 6 x 3.5-inch HDDs, and 2 x 2.5-inch HDDs. Lian Li says that everything is mounted onto the rubber vibration dampeners, including the PSU.
Lian Li will make its PC-09 available in June, where two versions will be available - the PC-09WRX in black and red highlights, while the PC-09WX will be in just black. As for the price, you will be paying around $500 for the Lian Li PC-09.