NVIDIA has blown away gamers across the world with its reveal of the GeForce GTX 1080 last week, but now we're hearing about partner cards and we're beginning to get super excited. Remember that we're actually giving away an NVIDIA GeForce GTX 1080 'Founder's Edition' video card, and so much more in our global giveaway!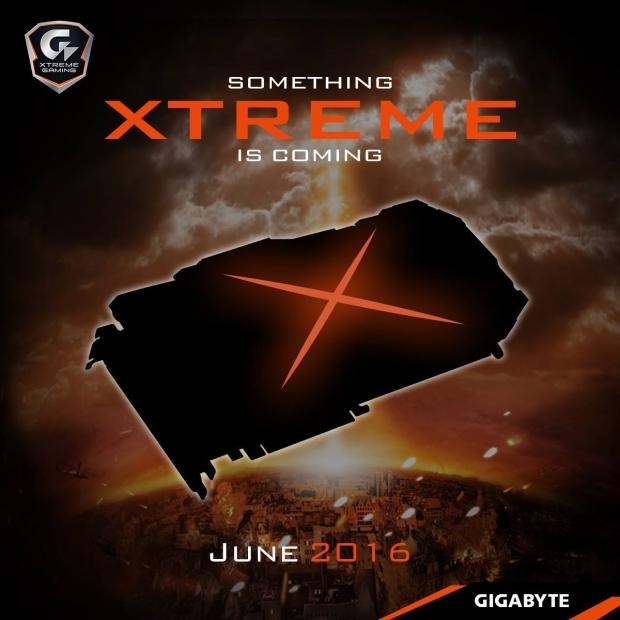 GIGABYTE has taken to its Xtreme Gaming Facebook page, teasing the above image and "Hey GIGABYTE Fans! We've got something coming! ;) Details coming soon". Quite the tease, considering that NVIDIA's GeForce GTX 1080 Founder's Edition is already ridiculously fast. GIGABYTE makes some of the best custom video cards on the market, so we're pretty excited to see what they can do with the GTX 1080 - especially with its newly shrunken 16nm FinFET technology, super-fast GDDR5X and exciting new Pascal architecture from NVIDIA.
Since taking the position of reviewing video cards here at TweakTown, I've yet to get a GIGABYTE model into review. Hopefully this changes with the new generation cards, and we can begin getting in some samples. I was hanging out with Jay of JayzTwoCents on YouTube, and he was telling me how much he loves his GIGABYTE video cards, but I haven't gotten my hands-on any yet. Now is my time! Let's do this, GIGABYTE!