Oculus Rift to be sold in-store at Best Buy starting May 7
Still waiting on your Oculus Rift? Now you can get one at Best Buy...sort of.

Published Mon, May 2 2016 4:39 PM CDT
|
Updated Tue, Nov 3 2020 12:00 PM CST
Starting May 7, Best Buy will sell physical Oculus Rift VR headsets and hold in-store demos.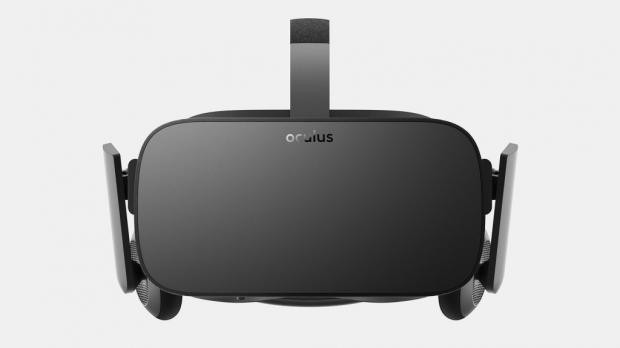 In a move that has a lot of pre-buyers quite bewildered, Oculus announces that it will be selling a "small number" of Oculus Rift headsets in U.S. Best Buy stores. Standalone Rift headsets will also be on sale on the Microsoft Store and Amazon starting May 6.
"A small number of Rifts will be available for purchase at select Best Buy stores starting May 7 and online from Microsoft and Amazon, starting May 6 at 9 am PST. Quantities will be extremely limited while we catch up on Rift pre-orders," reads a post on the Oculus Blog.
"We know that many pre-order customers are still waiting for their Rifts, so we're offering those customers a chance to purchase Rift from retail instead - while keeping their pre-order benefits, like the EVE: Valkyrie Founder's Pack and priority status for Touch pre-orders. Starting May 6th, if you're interested, simply go to your order status and let us know you've purchased a Rift at retail, and we'll cancel your pre-order. Your EVE: Valkyrie entitlement will appear in your order history."
Only 48 out of the 1,000+ Best Buy stores in the United States will be participating, and based on the post, we're assuming only Oculus pre-buyers can get the Rifts instead of everyday people. You'll have to use the Oculus Live app to sniff out the closest store. Best Buy will also be holding in-store Oculus Rift demos on a schedule-only basis, and you'll have to use the Oculus Live app to pencil in your appointments.
Oculus didn't reveal how many Rifts will be available, so expect to see lines of people waiting outside over the weekend.
Related Tags