With both AMD and NVIDIA set to unveil their next-gen consumer video cards in the next month, AMD's position on VR is being solidified.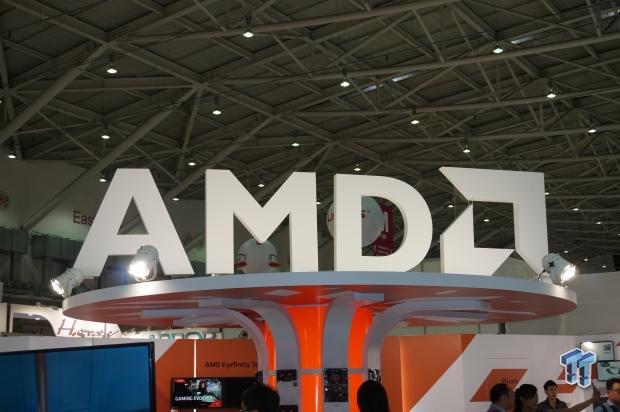 According to AMD's Corporate Vice President, Alliances, Content & VR, Roy Taylor, said that Polaris is being aimed at VR gaming PCs. With the minimum PC specs for VR kicking off with the Radeon R9 290, AMD has a great position in front of itself to nail VR gaming with Polaris.
AMD is trying to offer a great card for VR, and the upcoming Radeon R9 490X (which it should arrive as) will be a hugely popular card. We should expect 30-50% more performance over the R9 390X thanks to the new 14nm FinFET process, the new Polaris architecture and the possible use of GDDR5X.
During a recent chat with Ars Technica, Taylor said: "If you look at the total install base of a Radeon 290, or a GTX 970 or above [the minimum specs required for VR], it's around 7.5 million units, but the issue is that if a publisher wants to sell a £40/$50 VR game, there's not a big enough market to justify that yet. We've got to prime the pumps, which means somebody has got to start writing cheques to big games publishers. Or we've got to increase the install TAM [total addressable market]".
If we look at the price of the previous mid-range video cards from AMD, we have:
R9 380X - 229 USD

R9 285 - 249 USD

R9 280X - 299 USD

HD 7870 - 349 USD
So if we can see a 14nm-based, Polaris-powered video card hitting $349 with the Radeon R9 480X, then the fight for the mid-range market is going to be a huge battle against NVIDIA and the GeForce GTX 1060 and GTX 1070. VR is a huge part of this, because you'll have a new $349 (or so) priced video card that uses less power, and is quieter and cooler than cards in its price bracket available now.
This means we'll have a new mid-range card capable of more than ample performance for the Rift and Vive headsets, without breaking the bank or creating a noisy mess in your PC, or overheating; This is a great thing to see from AMD - especially if we have a competitively priced card that performs above its weight.