Armored Warfare Panzer Showdown winners crowned after bloody battles
The culmination of an online competition in Armored Warfare has resulted in a clear winner. The Remnant faction has won seven days of premium.
Published Wed, Apr 27 2016 8:00 AM CDT
|
Updated Tue, Nov 3 2020 12:00 PM CST
Armored Warfare recently held a competition where you had the chance to sign-up with one of three different mercenary factions represented in the game to attempt to conquer the others on a bloody modern battlefield. The ultimate prize was a weeks worth of premium play time for the entire team. That competition has come to a close with the Remnant as the clear victor.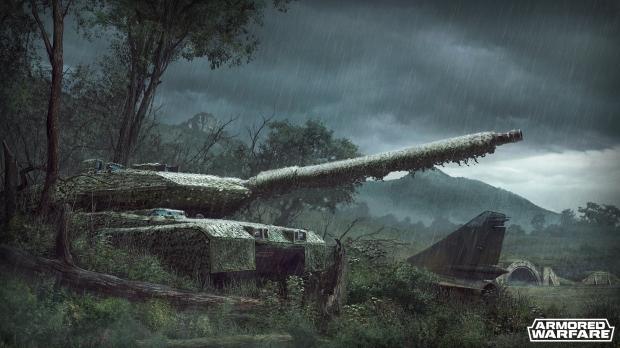 Everyone is a winner in this case with the other two factions also earning three days of premium time, though the free-to-play game doesn't require that to be enjoyed at all. The surprising statistic from the competition is that it wasn't always strictly decided by PvP battles, as one might expect. Winning PvE missions also counted as wins, it seems, and the overwhelming victories came from the PvE side of things. Also, of the 27,428 members of the Remnant, they dished out a combined 6.7 million points in damage from ramming alone.
The game is quickly coming into prominence and catching the eye of those that are even playing World of Tanks due to the more modern vehicles, better mechanics and better matchmaking system available. Built on the CryEngine, it runs smooth, looks great and thus far is actually quite the surprise. Having never heard of it, I took a few moments to explore and it was both accessible and enjoyable beyond what I'd first initially thought. More on that coming soon. Check out their infographic after the break.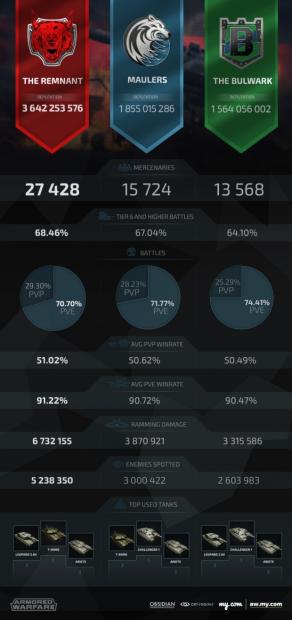 Related Tags