Logitech made a giant wall of 18,400 keyboard LEDs at PAX East
Logitech steals PAX East with a keyboard LED spectacle unlike any other.

Published Sun, Apr 24 2016 9:29 PM CDT
|
Updated Tue, Nov 3 2020 12:00 PM CST
Logitech's "Great Wall of G810s" goes down as one of the most ingenious and impressive spectacles in PAX East history.
At this year's PAX East show, Logitech built a massive colorful wall of out of 18,400 keyboard LEDs to simulate old-school arcade games. The wall used 160 of Logitech's new G810 RGB mechanical keyboards, and was made possible thanks to custom laser-etched keycaps to make every key simulate a colored pixel. The huge LED wall drew lots of attention at the show, and reportedly took six months of planning to orchestrate.
"I'm a dork, I'm a nerd, I grew up playing Pac Man, Space Invaders, Asteroids...so I thought 'how cool would it be if we built a huge wall out of our keyboards and we programmed a video game on it," Logitech's Vice President and General Manager Ujesh Desai told Gamers Nexus.
Here's another look at the massive keyboard display: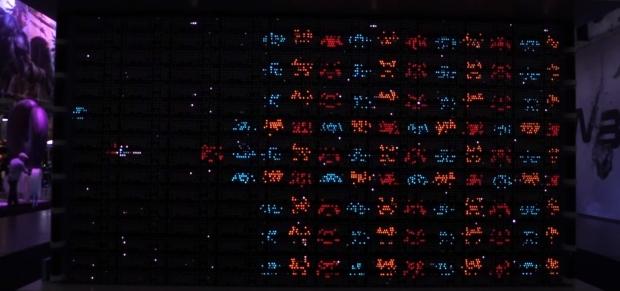 Related Tags