Modder uLLeticaL noticed a change on the Steam Workshop page for his Counter-Strike: Global Offensive map Aim Botz, indicating a paid mods system may be returning to Valve's service. A new message on it reads, "You can subscribe to this item for free because you are the creator or listed as a contributor."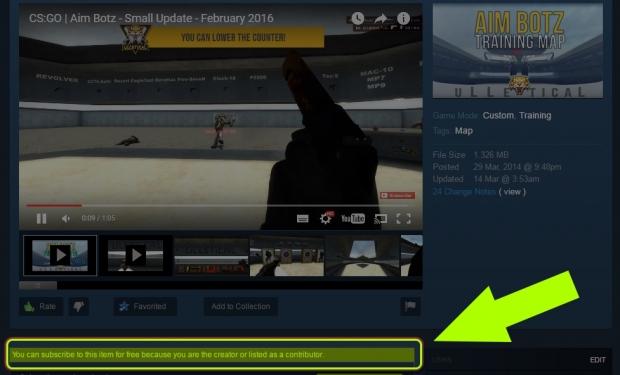 If you attempt to subscribe to it and aren't a creator or contributor, it simply subscribes you as normal, but the above message leads one to believe that could change before long. Other games such as Arma 3 are said to show this message as well.
While paid Workshop mods went down poorly before, uLLeticaL says modders would welcome a donation-based system. Time will tell if that's the case.