Japanese car maker Mitsubishi admitted today that it cheated on fuel efficiency tests for select models in an effort to present 5 to 10 percent better than accurate numbers. President Tetsuro Aikawa and other company executives (pictured below) bowed in apology at a press conference today.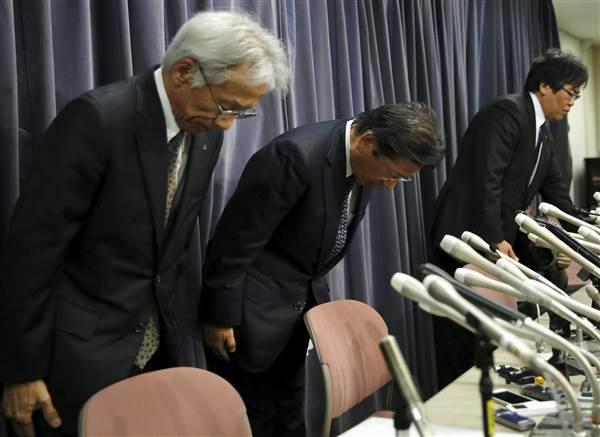 The cheating occurred when testing the air resistance and rolling resistance of tires tests, where "improper conduct" was used; Bloomberg reports this included intentionally varying the load placed above the wheels of the vehicles. Additionally, the company stated it has been using a mileage test since 2002 that isn't compliant with Japanese law.
Models affected include the eK Wagon and eK Space, as well as the Dayz and Dayz Roox as supplied to Nissan. All are mini-cars, none of which are available outside of Asia; 625,000 units were sold or supplied through March 2016.
Production and sale on all affected models has ceased as a result of the news; Nissan and Mitsubishi will be discussing compensation, and an external investigation is pending on the company's cars manufactured for overseas markets.
Mitsubishi Motors shares fell 15 percent following the news, representing the largest decline in over a decade of Tokyo trading; its current market value sits at $6.6 billion.