AMD will be launching its first dual-GPU video card since the Radeon R9 295X2, with the new Radeon Pro Duo to be released on April 26 for $1499. Some lucky people have gotten their hands-on the Radeon Pro Duo, which is Radeon Technologies Group's first video card since it broke away from AMD last year.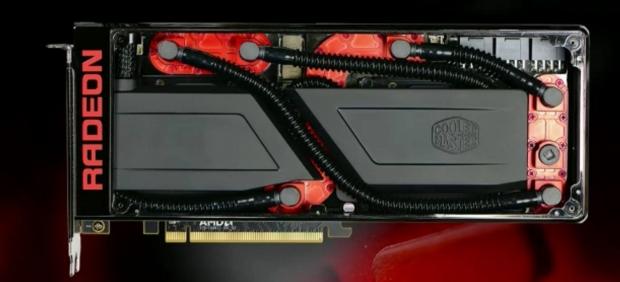 The Radeon Pro Duo features 2 x Fiji XT GPUs on the 28nm process, with 4096 stream processors per GPU. We have a GPU clock speed of 1GHz, with 16 TFLOPs of FP32 performance, and 0.9 TFLOPs of FP64 compute power. Underneath, we have a 4096-bit memory bus courtesy of HBM1, with 4GB of HBM1 per GPU for 8GB HBM1 total. The 4GB HBM1 per GPU is clocked at 500MHz, with 512GB/sec of bandwidth. In total, the Radeon Pro Duo has a 350W TDP, and is liquid cooled.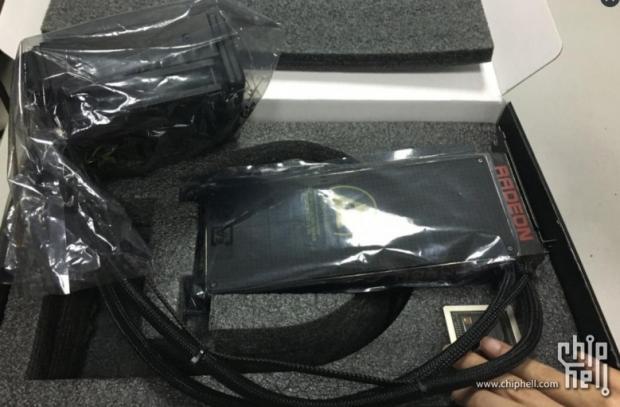 But something that's quite cool, is that RTG's first video card includes a spare Fiji XT GPU. This can't be used for anything, but it's something you could use as an ornament - or you could throw it on your keychain and rock an awesome GPU around with you.