Mirage: Arcane Warfare has a brutal playable demo at PAX East
Torn Banner Studios will have a playable demo for their upcoming Unreal Engine 4 fantasy-multiplayer Mirage: Arcane Warfare at PAX East.
Published Tue, Apr 12 2016 9:59 AM CDT
|
Updated Tue, Nov 3 2020 12:00 PM CST
Torn Banner Studios is finally ready to take the lid off of their newest project, that they revealed only recently, at PAX East this year.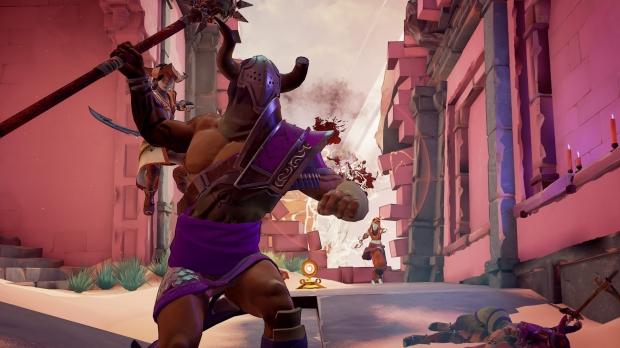 Their next Unreal Engine 4 multiplayer fantasy-based combat simulator, Mirage: Arcane Warfare, will be playable in limited numbers at PAX. If you can make it over to booth #10200 should you happen to be visiting the PAX East adventure this year, you can delight in some magical 6v6 combat. They'll let you choose from a variety of the classes that'll be featured in the final game so you can enjoy the different play styles. Want to be a backstabbing sneaky assassin? Sure. What about a someone a bit more up-close and personal? Of course that's in the game! You'll get to see first-hand what the objective-based gameplay is all about.
These are the guys that brought us Chivalry: Medieval Warfare, a particularly brutal FPS game set in the middle ages of history. They're bringing all their lessons learned and adding a particular fantastical flair to it for a different sort of game. It's based on Unreal Engine 4 and takes great advantage of all that has to offer, meaning some quite stunning backdrops while you're slaying your enemies. This also means that gore should be well rendered too. And who doesn't want that?
Related Tags