Gaming sure has a trend, doesn't it? Another week, another broken game release. This time MLB The Show 16 has been rendered unplayable at launch thanks to horrible server optimization, but Sony jumped in and promised fixes.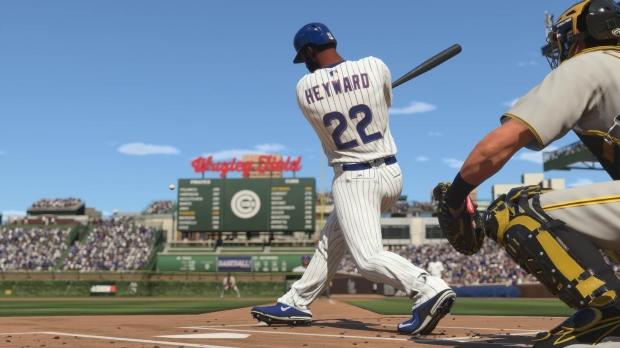 MLB The Show 16 released on March 29, and for over a week now, the game has been riddled with horrible server lag. This wouldn't be such a big deal if the game didn't have to sync to online servers for basic singleplayer game modes like Road to the Show and franchise. Even if you're trying to play singleplayer, you're pretty much out of luck.
Rather than issue out refunds for the broken game's launch, Sony is making up for player troubles with free DLC. The developers further acknowledge the server problems and affirm that a fix is on its way. "We apologize that the excitement of launch and the start of the season has been soured by these issues. Our team is taking every step necessary and working around the clock to stabilize our online servers as soon as possible," Sony San Diego said in an official statement.
Given how badly optimized Sony's online servers are, I'm not surprised MLB The Show 16 suffered from these issues. Honestly, there's no excuse for these problems. Sony can't ship out more games than it has server space, or this kind of thing will continue--we've seen it with DriveClub, and we'll see it again and again until the end of time. The bottom line is this: if you make a game with a huge online component, you better stress test your servers.
As Pasta Padre explains, this isn't just a launch day hiccup--it's more like Sony shat the bed. "There hasn't been an issue comparable to this one since NBA 2K14 was down and unplayable for a full week over the holidays in 2013. MLB The Show 16 was essentially rendered completely unplayable unless disconnecting entirely from the internet before starting it up."
Here's how to get your free DLC, assuming you haven't already traded the game in or sold it on eBay:
"In acknowledgment of the frustration these issues have caused, if you've played The Show 16 while connected to PlayStation Network before 1 pm PDT, Friday, April 8, we're adding 5,000 stubs and 10 standard packs to your account. Stubs will show up automatically by Tuesday, April 12; no redemption required. Packs can be accessed in the "Open Packs" section by Tuesday, April 12 (via "Main Menu > My Locker > Inventory > Open Packs")."