DOOM getting an open beta next week for those that missed it
The DOOM multiplayer beta is being opened to a wider audience, everyone, starting next week.
Published Wed, Apr 6 2016 6:04 PM CDT
|
Updated Tue, Nov 3 2020 12:00 PM CST
The new DOOM's multiplayer beta was only available for a limited number of people who pre-ordered Wolfenstein: The New Order, which came out two years ago, so it wasn't exactly a "closed" affair, though it wasn't that inclusive either. Thankfully id Software and Bethesda are about to be open to anyone who dares from April 15th through the 17th.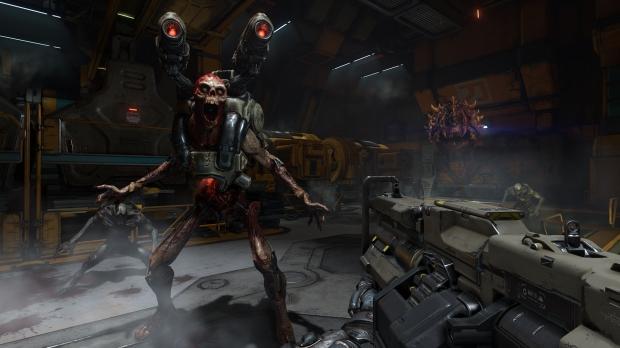 So far the beta hasn't exactly been the most enjoyed or successful of tests. The general consensus is a a bit mixed about it, likening it either to the fast-paced rocket-powered FPS action of Quake 3 or even comparing it favorably to the Halo franchise, but there's also been plenty of complaints. Specifically when it comes to a lack of PC specific features and how smoothly it runs. This is a beta test, meaning that it won't exactly be the best or final representation of the revitalization of DOOM, but we expect it to at least be somewhat of a showcase. There's also concern that this isn't a DOOM game, and strays from the usual formula that's made it so successful.
Opening up the game to more people will let them test that network infrastructure and any new fixes on a much larger scale, which is good, and something all fans of the originals should at least take a look at, to see for yourself whether it does indeed follow the DOOM idioms of yesteryear, or even those from Doom 3. You'll get to play through two levels and two different modes; Heatwave, Infernal and team deathmatch and warpath respectively.
Next week you'll get to take a peak into a game that might change the face of the franchises that id Software creates, and also follows a different method of release than we might be used to, despite it being an evolution of the usual DLC route. DOOM is essentially going to be a collection of DLC, a lot of it, with a $40 Season Pass price or $15 for each one separately. Maybe we're just getting used to the fact that we get content well afterwards, instead of waiting a bit more for a larger chunk of game. They announced their post-launch plans and plan on adding a lot of different maps, weapons, armor, customizations and a lot more in three different DLC packs.
Related Tags