After being completely disappointed with the news that Quantum Break won't be running at 1080p on the Xbox One, but instead 720p - and worse yet, with performance-related issues - the pre-launch reviews will be played by reviewers on the Xbox One. This isn't surprising at all.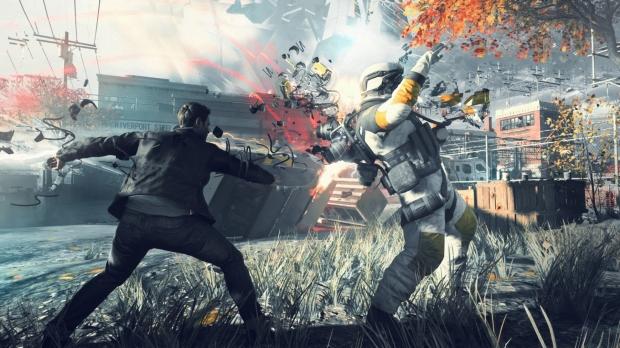 All of the pre-launch reviews on Xbox One will be released in the coming days, as there are no Early Access codes to game reviewers for the Windows 10 version of Quantum Break. What does this mean? Well, either the Windows 10 version is not ready - and Remedy are still doing last minute work on it, or the Windows 10 version isn't ready. Yeah, that's going to be the issue - in that Remedy is putting all of its eggs in one basket, with that basket being the Xbox One.
We've seen PC releases like Gears of War: Ultimate Edition fall on its face, as well as other games released onto the Windows Store that don't support multi-GPUs or Eyefinity/Surround Vision at launch, and/or are plagued with bugs for months. Get your crap together, developers.