Hitman is a game that just came out and wasn't entirely broken at launch. Subsequent updates have been able to fix latent bugs that seem to have been sticking around well past their welcome, however. Patch 1.03 is out now on the Xbox One and PS4 with faster loading times, makes it more stable and adds in a Vampire Magician challenge pack because you can't just be only one of those archetypes.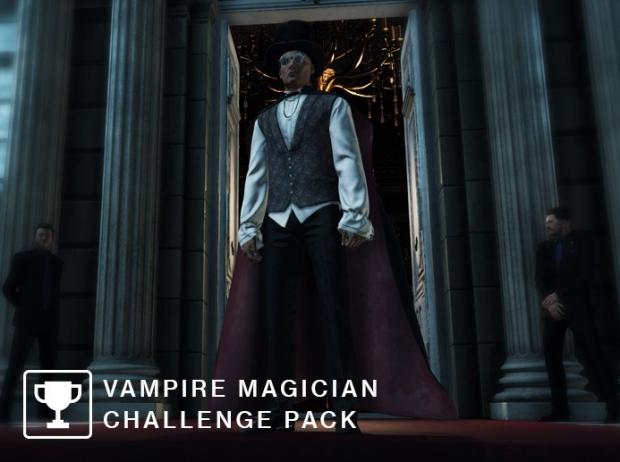 The greatest new addition is that of the new challenge missions. They've made the new Vampire Magician missions in response to how they've noticed that people have been playing the game. Hilariously, you'll have to wear a Vampire Magician disguise while you complete the various tasks and take your specified targets using a variety of methods laid out in the mission briefing. If this isn't already in-game, they said it'll be rolling out shortly after the update goes live.
Other improvements include an increase in responsiveness for in-game menus through a better image caching system, a much improved and fixed scoring system and those better loading times. They're working hard on ensuring that load times improve with each update. The new scoring system will necessitate a leaderboard reset due to how you could inadvertently get a score of 210,000 with a 0-second time bonus. The game should be more stable with more bugs that lead to crashes having been hunted down and destroyed.
Patch 1.03 is available now on the consoles and should hit the PC very shortly.