Halo 5 won't be coming to the PC at all, and here's why
Phil Spencer elucidated on why we won't see Halo 5 on the PC at all, his candid answer just might be a bit surprising.
Published Thu, Mar 31 2016 7:31 AM CDT
|
Updated Tue, Nov 3 2020 12:00 PM CST
Phil Spencer has previously made clear that a significant amount of future games that will most certainly be making it to both of Microsoft's gaming platforms, but some will be still be reserved for one or the other. Halo 5 might be one of the few games that won't be making an appearance on both platforms, says Phil Spencer himself.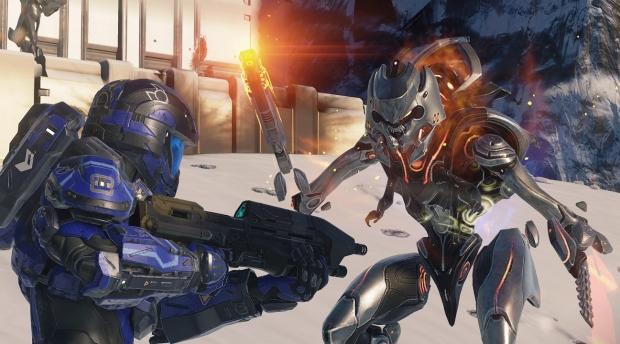 The reasons are quite clear, though, given that the game, while a successful one on consoles, is the perfect recipe for a PC game. Phil said that "Halo 5 was shipped as a console game, If we're going to [bring Halo to PC] moving forward then we're going to plan on both platforms." He doesn't think it prudent to port the game or any game but wants to instead look to bringing development together for future games. That means we'll most likely see Halo 6 (or whatever is in store for the franchise) on the PC, but it won't be something necessarily looked at for past games. It's a natural fit for an FPS game with a competitive multiplayer element.
He does, and it makes sense from a certain point of view, think that some games are naturally suited for a particular platform. That something could be enjoyed better in front of a TV as opposed to sitting at a desk in front of your PC. It's entirely possible to have your PC be in your living-room, however, and Microsoft has acknowledged is important with previous Media Center functionality. Games are best played on the platform that we choose, and it would be best if that choice also included the PC and Windows (or Linux even). When the underlying hardware and even software is so similar, especially with the advent of the UWP, it shouldn't be a problem going forward, which it won't be according to Spencer. It just means that past games may not make the jump, but going forward we'll have a massive cross-playable library.
"If I enable keyboard and mouse on a console, which we will do, and then you download [real-time strategy title, Ashes of the Singularity] and you're playing on a monitor, is that a PC game or a console game? I get out of saying 'all,' because I think there are games that people want to play in front of their monitor with a keyboard and mouse, and I want to be somebody that builds those games."
Related Tags