Oculus Rift CV1 teardown from iFixit reveals 7/10 repairability
iFixit teardown the Oculus Rift CV1 headset.

Published Wed, Mar 30 2016 8:06 PM CDT
|
Updated Tue, Nov 3 2020 12:00 PM CST
Now that the Oculus Rift CV1 is available, the guys and girls at iFixit have completed their awesome teardown of the first consumer VR headset release from Oculus. Check it out, below.
iFixit revealed that the Oculus Rift CV1 headset has 2 x 90mm OLED displays with 456PPI - and that the screen needs to be 8 inches away from your eyes for the pixels to be indistinguishable. The outfit reported that Oculus have used a single set of non-removable fresnel lenses in the Rift.
Oculus manufactured hybrid fresnel lenses, with an extra sloping layer at the back of the lens, which iFixit says "creating a shape that mimics a traditional curb lens to vary along the vertical axis of the lens". Impressive stuff, Oculus. iFixit gave the Oculus Rift CV1 a repairability score of 7/10, which isn't too bad at all. iFixit praised the cable management improvements from the DK1 and DK2 units, added that the earpiece speakers are "super easily removed" and that the face pad is held in with plastic clips, and pulls out easily.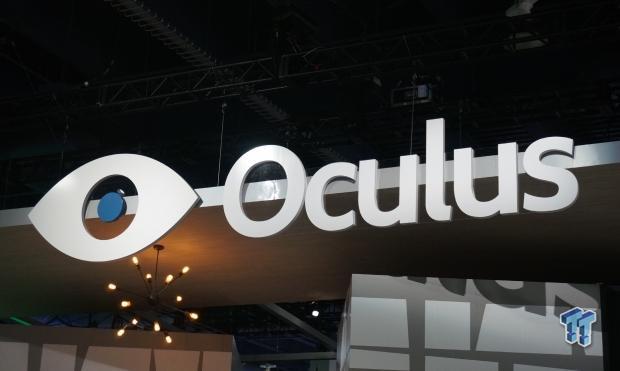 What iFixit didn't like with the Rift CV1 headset, was the head strap which they said was "impossible" to remove without cutting fabric. They finished by saying that the "intricate design and delicate ribbon cables make it very difficult to remove the lenses".
Related Tags