Entire Metal Gear Solid series is on sale in the PlayStation store now
Konami is discounting the entire Metal Gear Solid franchise on the PlayStation store right now until Monday April 4th, so get to shopping!
Published Wed, Mar 30 2016 12:04 PM CDT
|
Updated Tue, Nov 3 2020 12:00 PM CST
Right now you can find the entire Metal Gear Solid series of games discounted fairly nicely in the PlayStation store. Discounts range from 33% on the newest Metal Gear Solid V: The Phantom Pain to 75% off of Ground Zeroes.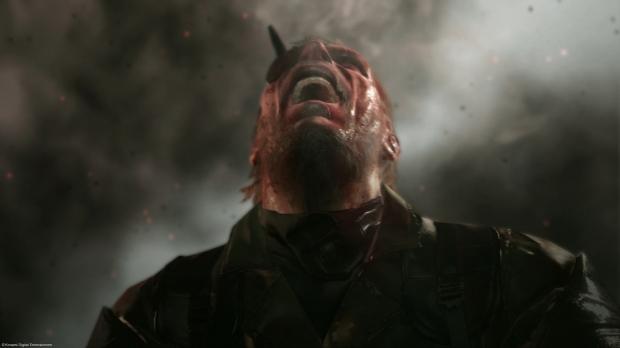 The deep discounts that you can find are only available through Monday, April 4th, and cover all games that are available on the PS4, PS3 and PS Vita. Sony and Konami still haven't gotten around to porting all of the franchises games over to be playable via the PlayStation 4, so PS3 or Vita is required for the older ones. But the discounts are still rather fantastic. Check it out, you only have a limited, albeit lengthy, time to get in if you've never played these classic games.
PS4 - Metal Gear Solid 5: Ground Zeroes - $4.99

PS4 - Metal Gear Solid 5: The Phantom Pain - $40.19

PS3 - Metal Gear Rising: Revengeance Ultimate Edition - $7.49

PS3 - Metal Gear Solid (PSOne Classic) - $4.99

PS3 - Metal Gear Solid 2: Sons of Liberty - $7.49

PS3 - Metal Gear Solid 3: Snake Eater - $7.49

PS3 - Metal Gear Solid 4: Guns of the Patriots - $9.99

PS3 - Metal Gear Solid HD Collection - $19.99

PS3 - Metal Gear Solid Peacewalker HD Edition - $9.99

PS3 - Metal Gear Solid 5: Ground Zeroes - $4.99

PS3 - Metal Gear Solid 5: The Phantom Pain - $33.49

PS3 - Metal Gear Solid VR Missions (PSOne Classic) - $2.99

PS Vita - Metal Gear Solid 2: Sons of Liberty - $7.49

PS Vita - Metal Gear Solid 3: Snake Eater - HD Edition - $7.49

PS Vita - Metal Gear Solid: HD Collection - $14.99

PSP - Metal Gear Solid Peace Walker - $9.99

PSP - Metal Gear Solid PSP Bundle - $12.49

PSP - Metal Gear Solid: Portable Ops -$4.99

PSP - Metal Gear Solid: Portable Ops Plus - $4.99
Related Tags