With the Nintendo NX on the way, Japanese news outlet The Nikkei delivered not-so-surprising reports that Nintendo would cease production of the Wii U console in 2016. The Japanese games maker stepped in to squash these reports, putting Wii U fans at ease.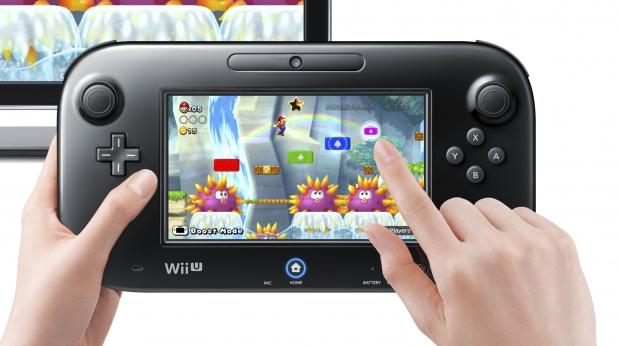 "That's [Nikkei's report], not an official announcement. We plan to continue production through the rest of the year," Nintendo said in a statement to ITMedia. The company's response was quite vague and only confirmed that the Nintendo NX isn't going to instantly kill off the Wii U when it launches in 2016.
Given that the NX will be compatible and interact with the Wii U and existing Nintendo hardware, it makes sense that the current console would still be in production. That being said, the NX will be a "very different experience" than the WIi U. Nintendo continues to push out new Wii U games regardless of extremely underwhelming sales, but big upcoming hits like Zelda Wii U have been delayed to coincide with the NX's 2016 launch.
"As far as NX goes, I've said it's different and obviously a new experience," Nintendo's new president Tatsumi Kimishima said. "That being said, I can assure you we're not building the next version of Wii or Wii U. It's something unique and different. It's something where we have to move away from those platforms in order to make it something that will appeal to our consumer base."
Official news on the next-gen Nintendo NX has been vague, but reports say that it'll support 4K video and game at 900p 60FPS, that it'll have cartridge-based games, and we've even seen possible leaks of the bizarre buttonless touch-screen controllers.