Quantum Break's day-one patch won't boost graphics, still 720p on Xbox
Quantum Break's day one patch won't 'remedy' the game's 720p resolution on the Xbox One.

Published Mon, Mar 21 2016 5:32 PM CDT
|
Updated Tue, Nov 3 2020 12:00 PM CST
Microsoft has been proudly beating its chest about Quantum Break over the past months, that is, until it was revealed that Quantum Break only runs at 720p on Xbox One. Faced with this controversy, both Redmond and Remedy have kept mum on the subject, but the devs did let slip that the game's day one patch won't "remedy" the game's lower res.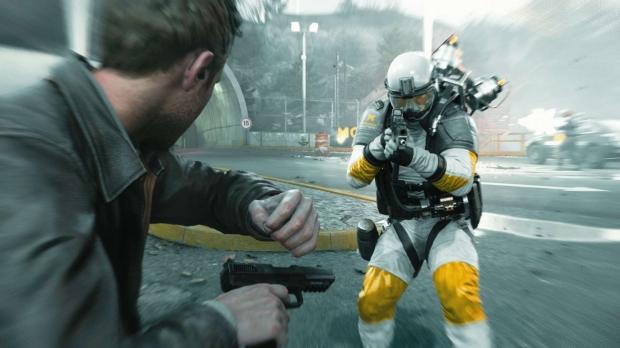 According to Remedy PR rep Thomas Puha, Quantum Break's day one patch isn't going to instantly ramp the game's resolution to 1080p on Xbox One. Instead, the patch will be your standard fare of bug fixes and tweaks, despite the reports of a massive multi-GB graphics overhaul update. "No, we have never said anything like (a big graphical update). There is a title update, mostly bugfixes etc. Reviewers got it last week already."
Remedy and Microsoft have caught a lot of flak from upset Xbox gamers, especially since Microsoft continues to maintain a kind of skewed favoritism to the new platform. But then again PC gamers have the awful UWP platform and janky Microsoft Store to contend with.
In any case, the gaming giant needs to wrangle its image quickly before it embroils itself in any more controversies, and continue giving compelling reasons to buy the Xbox One. From where I'm sitting there really aren't that many incentives, especially when the platform's most illustrious "exclusive" is outperformed so dramatically by its PC counterpart.
Related Tags