The Division has no option to improve frame rates on consoles
Despite promises from devs, PS4 and Xbox One players can't tone down lighting effects to improve frame rates.

Published Tue, Mar 8 2016 9:34 AM CST
|
Updated Tue, Nov 3 2020 12:00 PM CST
Contrary to the promises made by an Ubisoft developer, console players have no option to improve frame rates in The Division.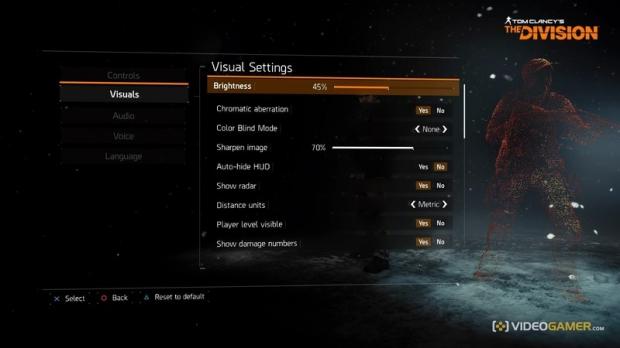 According to the claims made by an unknown Ubisoft developer, PS4 and Xbox One gamers would be able to scale down lighting effects to boost frame rates in The Division. Now that the game is out on all platforms, console gamers can confirm that the settings simply aren't there.
"You can disable certain lighting aspects to improve frame rates in the console versions. I don't know of another game that does that. So if you want to choose frame rate over visuals, you can if you want," reads the erroneous quote given by a purported developer on a Team Epiphany stream.
The original visual settings from the beta remain, and console players can still adjust the game's sharpness and toggle chromatic aberration (motion blur and HDR) to improve anti-aliasing. Remember that The Division targets 1080p 30FPS on PS4, and the Xbox One uses dynamic resolution scaling, meaning the resolution and frame rates will be altered on a case-by-case basis.
In any case, it's disappointing to see these promises weren't met, and it'll be interesting to see what Ubisoft has to say about the missing settings.
Related Tags