A drone versus the McLaren 650s supercar is one serious battle
Watch this pocket rocket racing drone take on the McLaren 650s supercar in an all-out battle.
Published Mon, Mar 7 2016 10:33 AM CST
|
Updated Tue, Nov 3 2020 12:00 PM CST
Set as an advertisement for the upcoming World Drone Prix set to kick off in Dubai, the marketing team for this event has released an awesome video depicting a race between a drone and the McLaren 650s supercar.
Spotted on Gizmodo, we're told that a straight line drag race between these vehicles would be a fruitless venture, but the twists and turns of a drone race actually gives this remote controlled 'rocket' a chance.
This isn't me telling you that travelling to work at over 100mph by drone is going to be the next best thing, but it's something cool to think about at least. If you're a little short on cash and can't pick up a McLaren 650s as your Sunday driver, maybe a pocket rocket drone is more up your alley.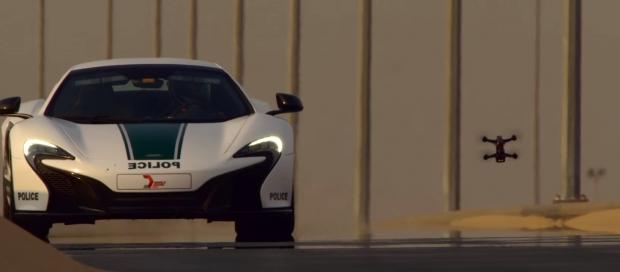 Related Tags