Astronaut Scott Kelly returned from his year in space mission yesterday, which NASA is commemorating with a look at his achievements during the long voyage.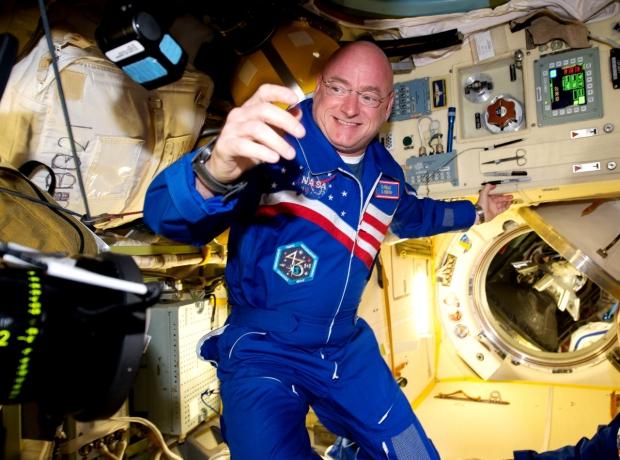 To say the least, it was a very social voyage, with Kelly hosting the first NASA TweetChat, Tumblr AnswerTime, and Reddit AMA from space. He also Instagrammed the whole time at the President's request. Obama was also sure to give him a warm welcome on his return home.
Non-social achievements for Kelly: harvesting lettuce and zinnia flowers in the VEGGIE facility, the latter of which will assist scientists for deep-space missions and the upcoming Mars mission.
Perhaps the most interesting results to come out of the mission will be due to Kelly having a twin brother. As you may know, spending long periods of time in space can have various effects on the body. With the assistance of Kelly's twin, NASA will be able to ascertain those effects more definitively in its Twins Study.