Report: PS4 and PlayStationVR is 60% more powerful than PC equivalent
Devs are saying the PS4-powered PlayStation VR is 'extremely close' to PC-grade VR performance.

Published Thu, Feb 25 2016 10:33 AM CST
|
Updated Tue, Nov 3 2020 12:01 PM CST
During a recent AR/VR presentation, Sony's Dr. Richard Marks revealed more details on Sony's PlayStation VR headset. According to one of the slides, the PS4 is actually 60% more powerful than equivalent PC hardware.
"This isn't my number, this is some middleware people that said that the PS4 console is 60% more powerful than a same-spec PC. This is because of all that direct access you have and knowing every piece is exactly what it should be, and not having any variability. You can just tune things and effectively get about 60% more performance," Dr. Marks said during the talk. Other details include a 120Hz refresh rate, Unity integration, always-on reprojection to reduce latency, 100-degree FOV, and less than 18ms latency with no "screen door" effect.
A PSVR developer corroborated the slide in a recent Reddit post, saying: "PSVR is extremely close to being on par with Vive and the Rift w/ a gtx970 based on the tests I've done. The team from Epic (Nick & Tom) have also stated the same in at least one of their VR Twitch streams. If your app runs at 90Hz on a PC with a gtx970 then you should be very close to 60 on the ps4. And with the 120Hz reprojection applied it's glassy smooth."
Since it's powered by a PlayStation 4 console rather than a powerful PC, avid enthusiasts have been quick to dismiss in favor of the Oculus Rift and HTC's premium Vive VR headset.
Despite these claims, the PS4 isn't powerful enough to spin the high-performance, low-latency magic of virtual reality. The console gets a performance boost from an external "processing unit", which amps up graphics while splitting the VR images to a TV and connecting all the hardware together.
Be sure to check out Dr. Marks' full presentation as it's chocked full of PlayStation VR info. Sony is expected to unveil PlayStation VR pricing and launch at GDC , and TweakTown will be at the show to deliver the latest news.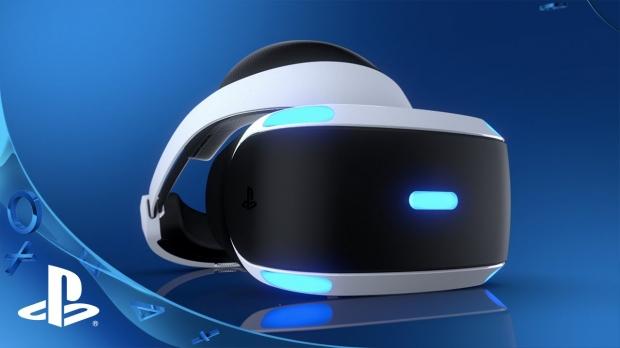 Related Tags