Panasonic just announced the toughest pair of mobile phones yet
Panasonic released two new completely rugged phones at MWC, phones tough enough to survive a nuclear bombardment.
Published Mon, Feb 22 2016 6:08 PM CST
|
Updated Tue, Nov 3 2020 12:01 PM CST
Panasonic never ceases to amaze with the types of rugged sturdy computing devices they churn out. The newest phones Toughpad phones, the FZ-N1 and F1 with Android 5.1.1 and Windows 10 respectively, up the ante considerably while keeping them competitive with other high-end phones.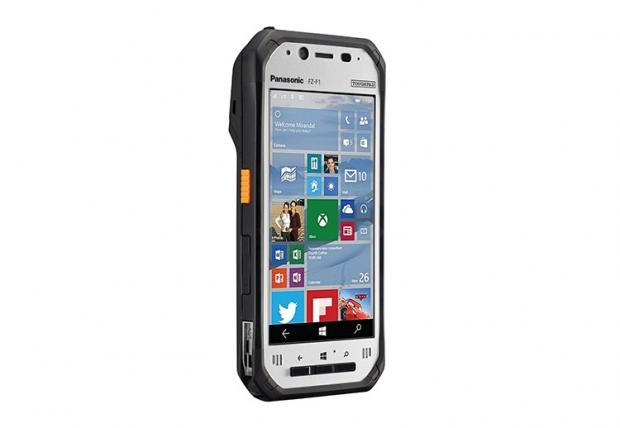 They have the extreme end of the hardware spectrum, but they're both powered by a Qualcomm Snapdragon 801 running at 2.3GHz with 2GB of RAM and 16GB of storage. The 4.7" 720P display is incredibly bright and you'll actually be able to read the screen in direct sunlight. And because this is marketed towards those that need a tough phone, gloved fingers won't be a problem with it's sensitive screen. It wouldn't be a toughbook product if it didn't have a slew of accessories mounted on it, like a barcode reader, NFC, dual SIM capability and a microSD slot.
Nor would it be cut from the same cloth as Panasonic's other rugged series of devices without an absolutely massive battery, either. Two options are available for both devices, a normal 3200mAh or a 6200mAh battery. And you can swap out batteries while it's running.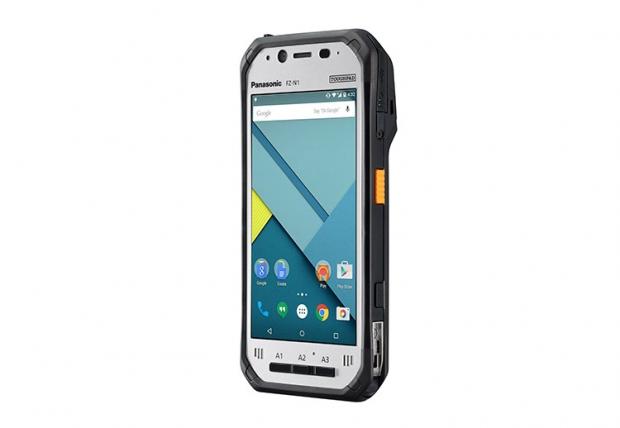 These are specialty devices, though, and cost upwards of $1499 for a Wi-Fi only Android model and $1599 for the Windows 10 edition. But for the money you'll have a device that'll likely last longer than you will with IP65 and IP67 certification. In fact, one independent test saw the phone dropped from a height of 3.3-feet 2,000 times, surviving to work perfectly afterwards. You don't have to worry about accidentally dropping these.
Related Tags