Roller Coast Tycoon is getting a mature VR experience in the future
Roller Coaster Tycoon is coming soon and will eventually incorporate a very mature and well done VR experience.
Published Fri, Feb 19 2016 2:03 PM CST
|
Updated Tue, Nov 3 2020 12:01 PM CST
It turns out that a proper Roller Coaster Tycoon game fits perfectly with VR. Just imagine creating your own rides and then putting on your headset to take them for a proper spin, literally. Roller Coaster Tycoon World will eventually incorporate VR into the game, though only when they can perfect the experience.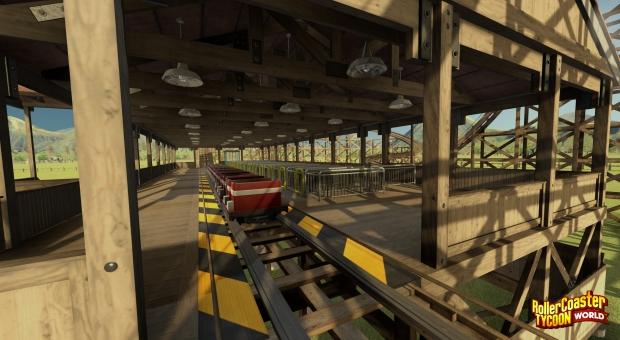 Speaking with Matthew Labunka, a Senior Producer at Atari, he told us that "VR does naturally lend itself to the simulation genre. We are working on designing the best experience for the platform. A solid VR experience takes time and we want to provide relevant game features that fit the platform." It really is a natural fit, because you can already take a ride on any ride you create, so why not make it more visceral. Even better would be the incorporation of a "4D" type of experience with a chair that moves with the ride.
We've seen the experience already with mobile games and other VR demos, but they were incomplete and didn't quite capture the full experience of speeding along a rickety track. Sound, too, is an important aspect of true immersion, and real VR audio solutions aren't quite among us yet, though those solutions are coming.
Roller Coaster Tycoon World is close to release and you can pre-order it now on Steam. Right now they're concentrating on taking the feedback from the various beta tests and fixing the issues to make sure it's a complete, and great game when released. The feedback has been appreciated, though the negative reviews on Steam won't help when it's actually finished and released, throwing people off from a potentially great game.
Related Tags