Micron updates GDDR5X progression, volume production this summer
Micron will have volume production of GDDR5X this summer.

Published Wed, Feb 10 2016 12:26 AM CST
|
Updated Tue, Nov 3 2020 12:01 PM CST
Micron has updated us on the status of GDDR5X, with the company receiving their first samples back from their fabrication plant, earlier than expected.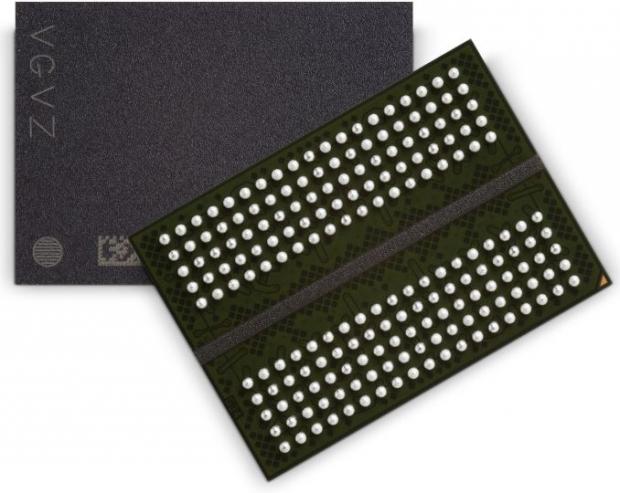 These samples are 100% operational at data rates passing 13Gbps, with the company still testing its GDDR5X production line, with GDDR5X samples being sent to partners in the spring (over the next few months). Right now, the 13Gbps-capable GDDR5X chips don't consume any more power than the current GDDR5 chips, so in certain scenarios, GDDR5X-based cards will actually use less power, when maximum VRAM bandwidth isn't required.
GDDR5 has an 8Gbps data rate, so the huge 13Gbps that GDDR5X has hit before it's even in volume production is a huge achievement by Micron. The company is hoping to reach 14Gbps, but hasn't said when this will happen. Micron explained on their blog: "Compared to GDDR5, these ultra-high data rates were achieved at an improved power consumption per transmitted bit due to VDD/VDDQ of 1.35V, while not gating maximum speed of the device. We also added features to improve system signal integrity: a new package with reduced ball pitch enables shorter PCB traces, which improves electrical performance".
Related Tags