What if the PlayStation 4 had an early access program? That's exactly what Studio Wildcard wants so it can bring the mega-popular dino-sim ARK: Survival Evolved to all platforms.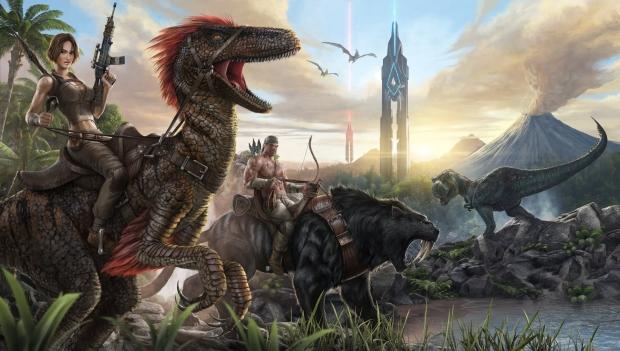 "We're pretty excited about PS4. We wish Sony had an early access program, and a lot of people have been asking us for it," ARK co-founder and creative director Jesse Rapczak told Gamespot.
Sony actually does have its own unofficial early access system for the PS4, but Rapczak says it calls for games to be pretty much finished beforehand. Sony also makes sure that the games are guaranteed to be completed, whereas Steam and Xbox EA games may never be released. "We just kind of got to say, 'Well you know, it's not really up to us. It's the way Sony runs things, the game pretty much has to be finished'," Rapczak said. "There are a few exceptions that we're not quite sure why they made an exception for one game or the other, but Ark is in the state where at present time unless it's finished, it's not coming out on PS4 until they have some other program that allows us to do that. That being said we are really excited about it."
Interestingly enough, Dungeon Defenders II, the first game on the PS4's early access program, launched into the unofficial program in a pre-alpha state.
After the huge success of Steam's beta-testing initiative, Microsoft opened up its iteration on the Xbox Preview Program, which includes ARK: Survival Evolved and a few others. ARK saw 1 million players on Xbox One in the first two weeks of availability.
Sony, on the other hand, is missing out on quite a bit of action. ARK remains one of the most lucrative MMO's on PC and has smashed early access records left and right.
Maybe Sony will listen to the demand and officially announce a PS4-ready early access program in the future, but for now, ARK is stuck onto Xbox One and PC. Remember that you need to be in the Xbox One Preview Program to play ARK on a console, and you'll also have to buy it.