The Ghostbusters franchise is no stranger to huge merchandising deals--Paul Feig's new all-female Ghostbusters has already lined up action figures from Mattel, and it looks like the reboot will be getting its own video game, too.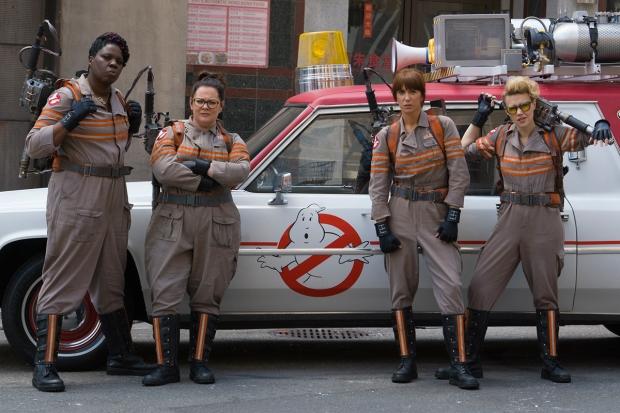 According to Retail Merchandiser, the new Ghostbusters is a "fully-fledged" game from Activision that will release alongside the movie in July of this year. The publication also says that the upcoming Ghostbusters game will be a movie tie-in, so the all-female cast will obviously reprise their ghost-busting roles, and it'll be available on PS4 and Xbox One.
But why is Sony taking this route? It all goes back to the 25th anniversary of the Ghostbusters franchise. To celebrate 25 years of the iconic paranormal investigators, Sony helped make the successful Ghostbusters: The Video Game in 2009. The game, which was written by Dan Akroyd and Harold Ramis, featured voice acting from the original cast and was a big hit. Arkoyd said that the video game was "essentially the third movie."
It'll be interesting to see how the film and the game are received later this year. Remember that the reports could be wrong, but I think that a Ghostbusters movie tie-in-game will happen. Sony definitely wants to ensure the Ghostbusters IP stays profitable, and that means merchandise. Sadly, kids these days won't get to experience the magic of the 80's proton pack toy.
Oh, if you haven't played the 2009 Ghostbusters game, you really should. It's a great whirl and is a true testament to the series.