Now has come the time for the DDR4 market to be optioned out by more companies, with KINGMAX announcing in a recent press release that they'll be adding to the market soon.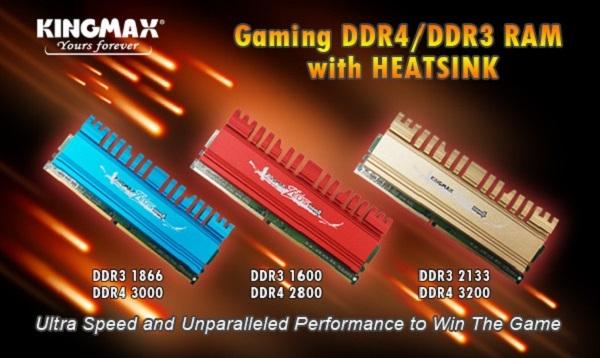 With the Taipei Game Show 2016 set at its stage, KINGMAX is looking to showcase its new ZEUS DDR4 'Gaming RAM' to the public, offering up speeds of 2800MHz, 3000MHz and 3200MHz. Paired with these speeds are capacities including 4GB, 8GB and 16GB, designed for dual channel operation and overclocking on an Intel Z170 platform.
These products are cooled thanks to an aluminum alloy cast heat sink and further contain Intel's XMP 2.0 technology. Available in 'Ruby Red', 'Turquoise Blue' and 'Stylish Gold', we will release more information when it becomes available.