Firefox 44 launches with push notifications after you close it
Firefox has been updated to version 44, and inside are some substantial improvements to notifications and developer tools. And more, of course.
Published
1 minute & 2 seconds read time
The latest Firefox build, now up to 44, can give you push notifications even after you close the browser. They've also removed support for the RC4 encryption cipher and added some very powerful, and easy to use, developer tools.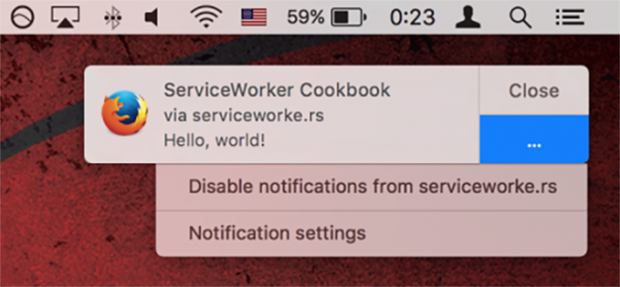 The push notification feature lets you receive all notifications from any website that you give permission to, and if it's not loaded in a tab you'll still get the notification through Firefox itself. Mozilla says it's a useful feature for getting dynamic updates about weather and even your social network feed.
They've also stopped support for the aging RC4 cipher that's used for HTTPS connections. It was originally designed in 1987 and is incredibly weak by today's standards. It doesn't take long to crack a this cipher with today's compute power. So if a website uses that as their method of connection, then you'll get a warning page and you won't be able to connect. Modern SSL certificates don't make use of that anyway, so it shouldn't be too much of an issue. And those developer tools? Very slick.
Now there are visual tools for creating a layout of a webpage You can also use a easy to use GUI to view and edit CSS animations. It's all so simple, yet so complex underneath. And it lets you do so much with it. All of the changes in the new version are located right here, for your enjoyment.
Related Tags