Rocket League's next update adding better loot
Rocket League is adding some uncommon loot drops in the next update to give a bit more variety. Update comes in February.
Published
0 minutes & 57 seconds read time
The next update for Rocket League is coming in February and it's bringing with it some "uncommon" loot to be dropped. It'll also signal the end of the first competitive season, which was a huge success.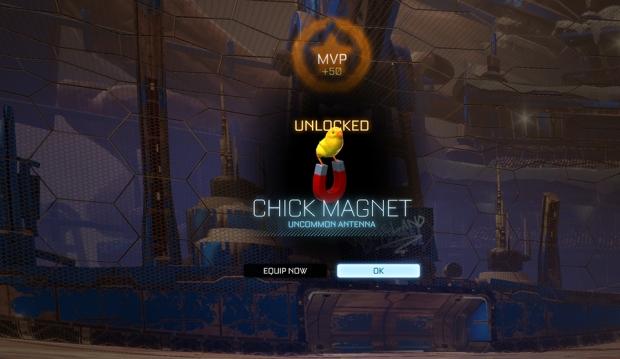 Rewards and item drops were all very similar throughout the courses, and they weren't differentiated very much. You knew what you were getting, and they were all fairly useful to at least some degree. That's going to change with some strange and funky things, like the above. This is part of their new item quality system, where you can find common items (marked in grey, premium items (marked in green) and limited items that will be orange. And now they're adding those uncommon items that'll be show in light blue. You'll only be able to get these after competing in online matches.
Psyonix is also adding in a rewards system for for dedicated players who reach the Bronze division in ranked play, or higher. You'll be able to win crowns that can be equipped to the top of your car, letting the world know your achievements. It's a very interesting system to keep players coming back for more, because you'll never know what kind of cool stuff you'll end up getting! Reward systems are good mechanisms for replayability.
Related Tags